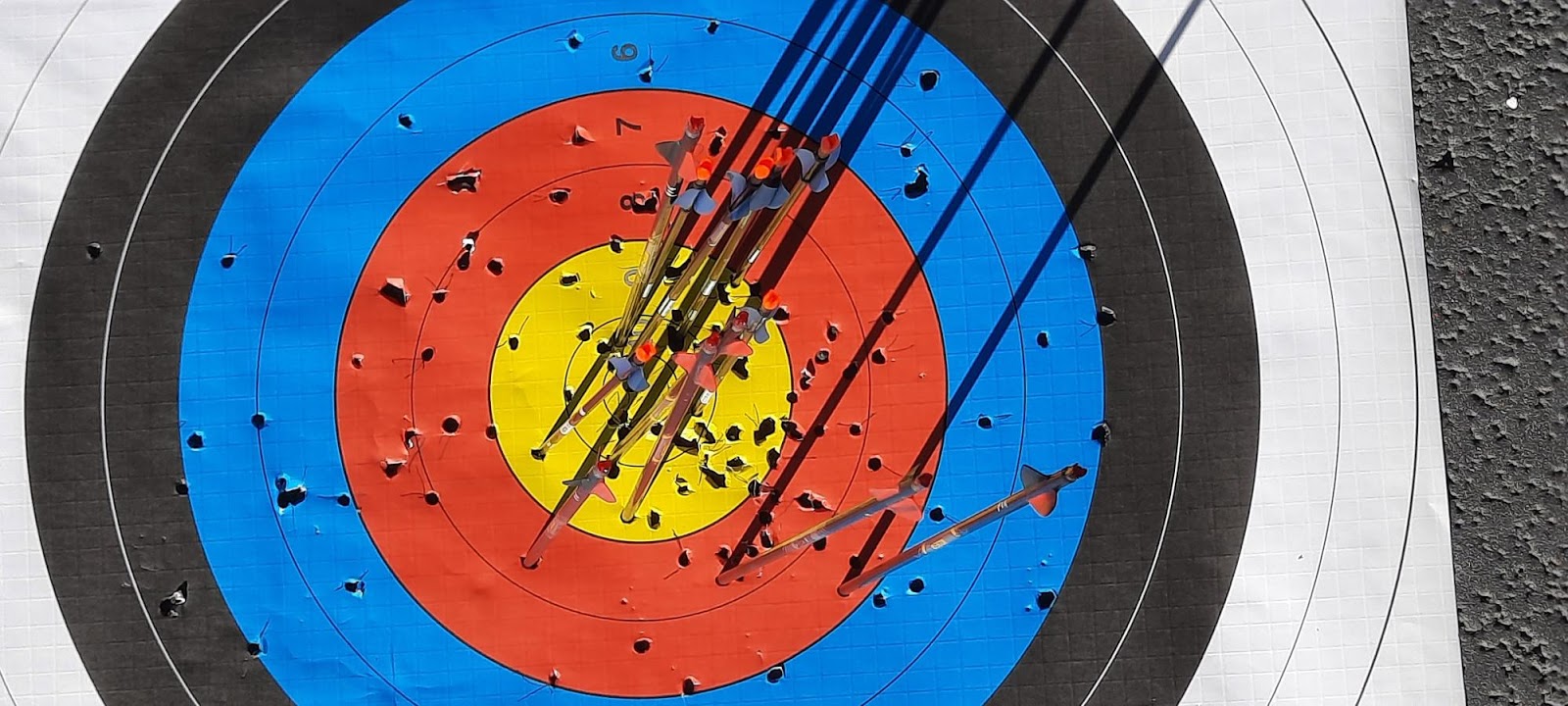 Archery is made up of 2 bow types, recurve and compound. This year there were 140 recurve archers and 14 compound archers from 18 High schools. The event is run as a mix gender competition, there is a ranking round of 30 arrows at 18 metres with a maximum score of 300 for teams and individuals, with points allocated at the end of each league round.
I scored 283, 283, 292, 281 and 294 which was a personal best for me, and finished third overall with an aggregate 687 points. The winner, from Selwyn College, had a perfect 700, second place was from Baradene with 689, fourth and fifth were from Kings with 685 and 684, so it was a very close competition.
The competition has a second part, with elimination match play, which took place on Sunday 10th April. The range is 25 metres and consists of a 30 arrow ranking round, breaking down into elimination matches of 12 arrows. There were 89 recurve archers and I competed against and eliminated 2 archers form Baradene, 2 from Mags and 1 from St Peters to make the final. The final was against Kings College and I scored 110 versus their 103. I am the second female ever to win this competition. This was my final year competing and it was a great way to end my college archery journey with a bronze and gold medal.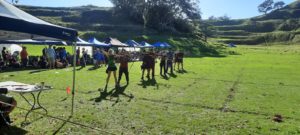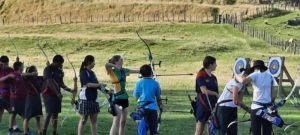 Izzy Matthews