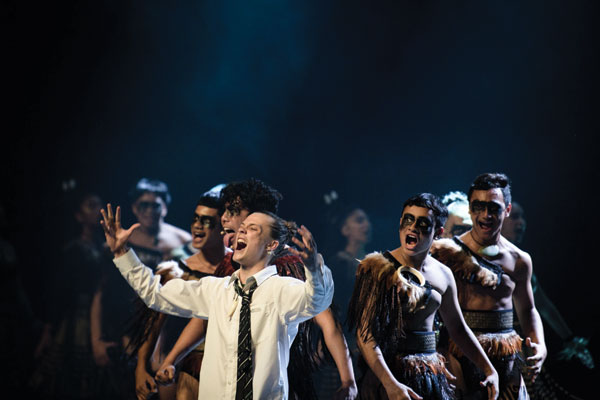 On Thursday 29th of September 2022, a sold-out performance in the Kiri Te Kanawa Theatre in Aotea Centre showcased original works of haka theatre through Autaia – a unique blend of kapa haka traditions and contemporary performing arts to celebrate the richness, diversity, and importance of Toi Māori.
The programme was pioneered by Kura Te Ua (Te Rarawa, Te Aupōuri, Te Aitanga a Māhaki, Te Whakatōhea and Tūhoe) last year when she partnered with Auckland Live for the premiere of Autaia. Building on the success of this premiere event, this year's iteration of Autaia turned up the volume to fill the whare with emerging artistic excellence!
Students from three kura kaupapa Māori (including Ngā Puna o Waiōrea) and five kura auraki secondary schools (English medium schools) have been working on their programmes since June. They were supported in the creative process by a team of ringatohu (directors) and mātanga toi Māori (Māori arts tutors).
Participating kura (in order of performance) were: Te Kura Māori o Ngā Tapuwae, Manurewa High School, Te Kura Kaupapa Māori o Te Kotuku, Auckland Girls' Grammar School, Rutherford College, Ngā Puna o Waiōrea, Te Kura Kaupapa Māori o Hoani Waititi Marae, and finally a mass performance with all kura.
The Autaia programme has also been designed to complement the New Zealand Secondary Schools Curriculum, meaning that all the students involved in the project can gain NCEA credits for their work. The 2022 programme is aligned to the requirements of the existing Theatre, Dance, and Te Reo Māori curricula, as well as the newly launched Te Ao Haka curriculum.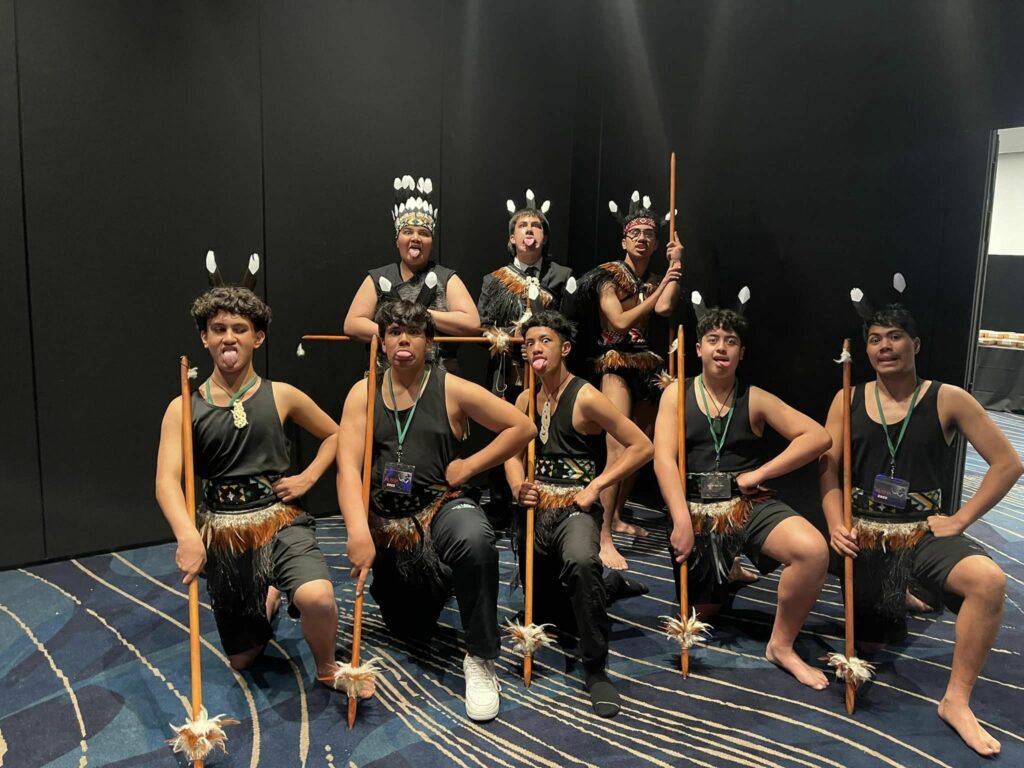 Check out these two YouTube videos from Auckland Live about the journey to Autaia – Part One is here (which includes a couple of our Waiōrea tauira), and Part Two is here.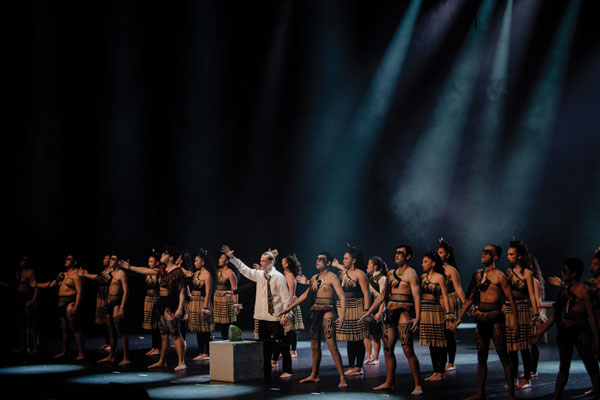 In addition, check out this great video here from Re: News (www.renews.co.nz) from 2021, featuring our Waiōrea tauira and kaiako.