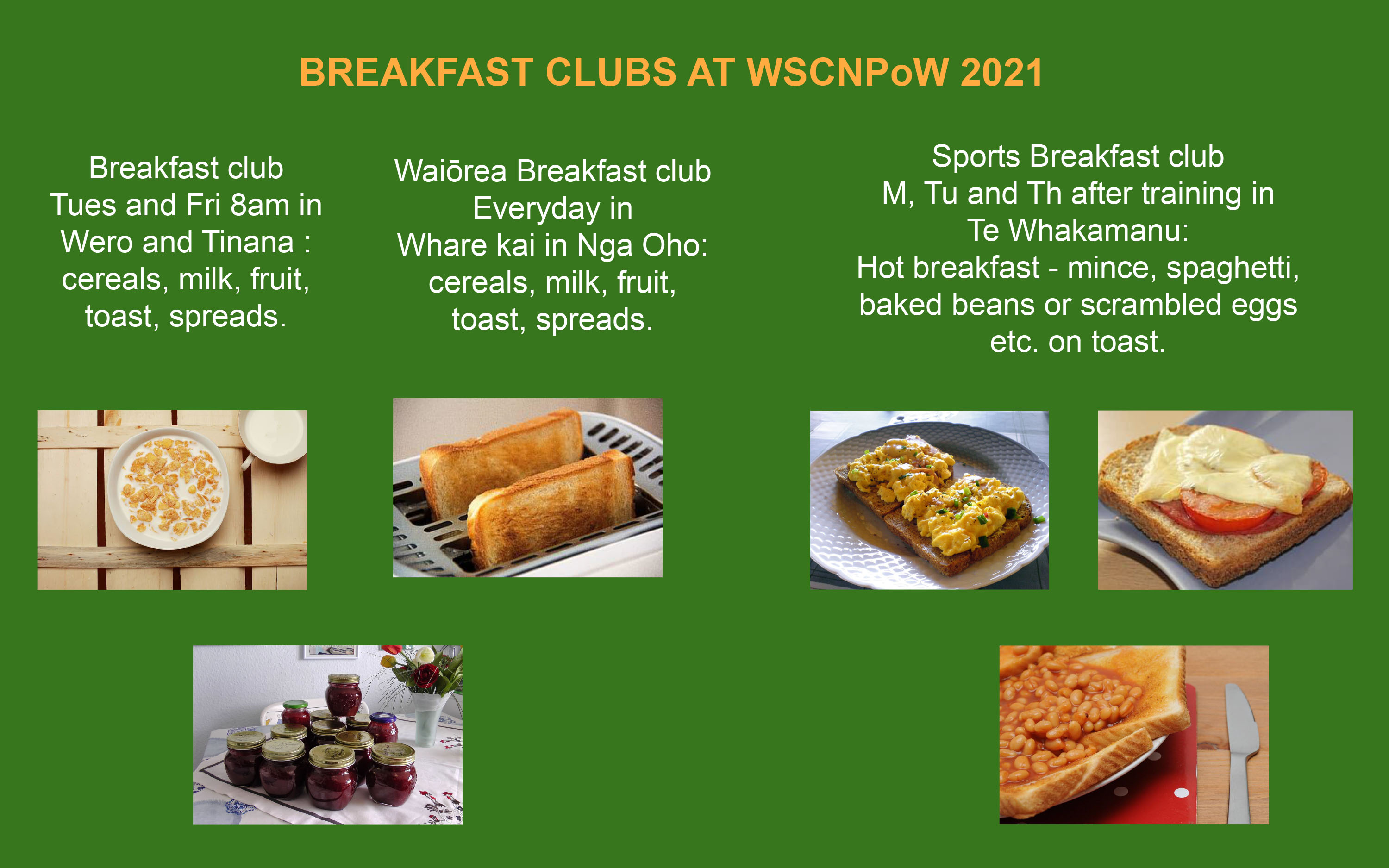 It's free and for any student who wants some food before tackling the day ahead of them. 
We are very grateful to have already received very generous contributions from a few parents and Countdown. If anyone in our community would like to support, here are the ways to do so:
1. Monetary donation to cover the cost of ingredients – ASB 12-3020-0333033-00 Please be specific who you want the money to go to: Breakfast, Waiorea or Sports.
2. Breakfast foods donation – cereals, canned fruit, spreads, bread,
eggs, bacon, spaghetti and/or baked beans ( if donating on the day to be used, please have them in glass bowls so easy to microwave) etc.
3. Time and effort –
come and help cook breakfast on the BBQ for the Sports Breakfast club