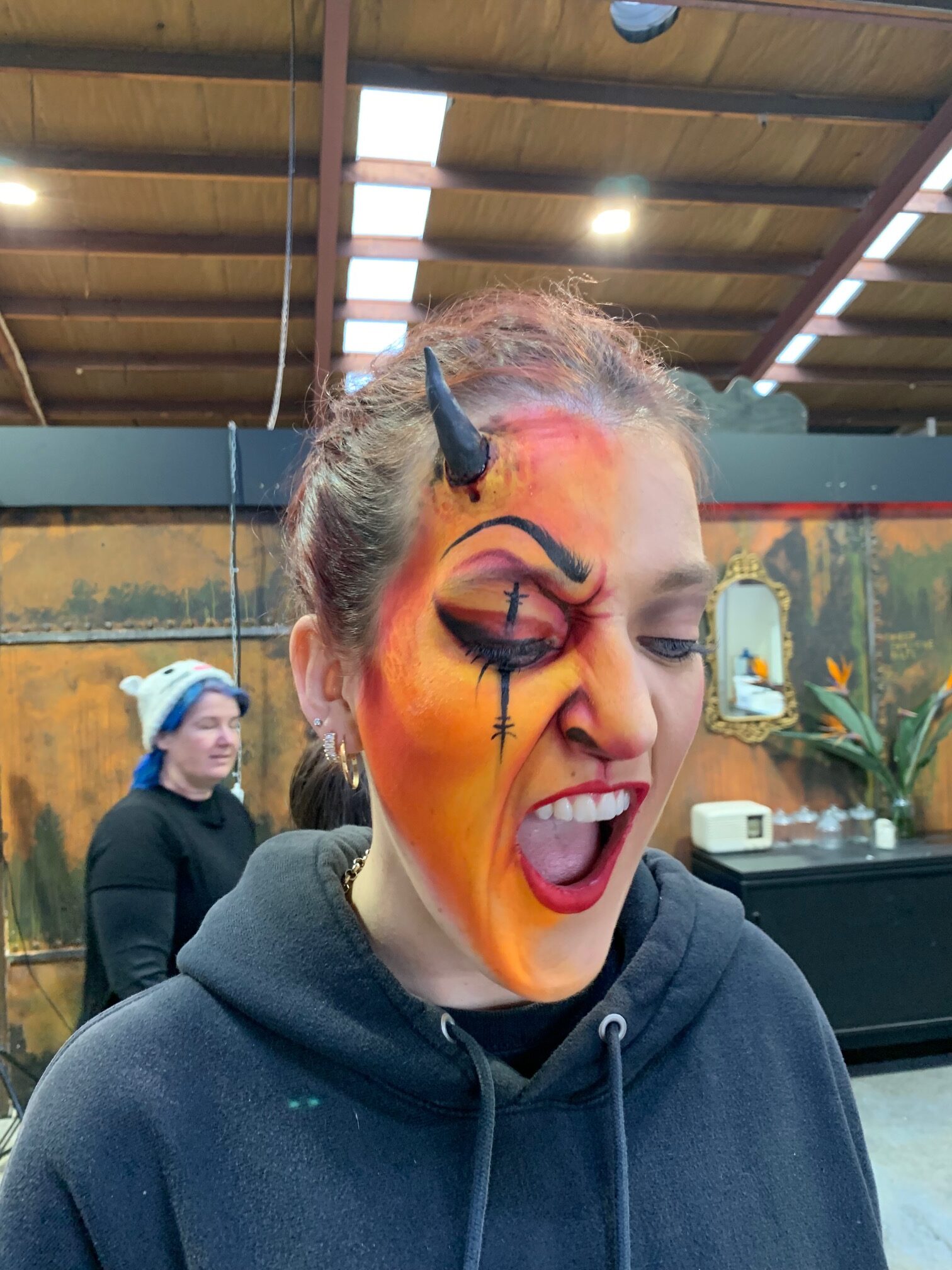 In a thrilling venture beyond the boundaries of our classroom, our Senior Performing Arts Technology students recently embarked on an eye-opening journey to BodyFX, a renowned professional makeup company specializing in special effects (SFX) makeup.
Under the expert guidance of Donna and Yolanda, two of the head artists at BodyFX, our students delved into the intricate world of SFX makeup. Donna, a seasoned expert in stage makeup, shared her invaluable knowledge, revealing the secrets behind transforming youthful faces into aged characters, while also imparting techniques for creating captivating stage personas.
Equally enthralling was the tutelage of Yolanda, who introduced our students to the captivating realm of fantasy creature paint and realistic injuries. With a touch of magic, Yolanda revealed the art of bringing fantastical beings to life through makeup, as well as crafting realistic injuries that could fool even the keenest eye.
The afternoon was a whirlwind of exploration and hands-on experience, filled with laughter, learning, and a genuine passion for the craft. Our students revelled in the opportunity to apply what they learned, practicing their newfound skills on each other and turning ordinary faces into canvases of imagination.
With sincere appreciation, we extend our gratitude to BodyFX for welcoming our students and nurturing their artistic growth. The experience was undoubtedly one that will resonate as our students continue to pursue their passion for Performing Arts and apply the skills they acquired during this unforgettable outing.
Check out the incredible array of products and classes online at www.bodyfx.co.nz or in person at 10 Collins St, Kingsland.