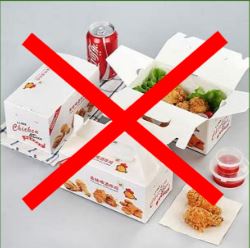 We'd like to issue a friendly reminder that WSC-NPoW will no longer accept deliveries for students from food delivery companies (including Uber Eats) during school hours.
We thank you in advance for your cooperation on this important shift that supports our school value of Tautiakitanga (Sustainability).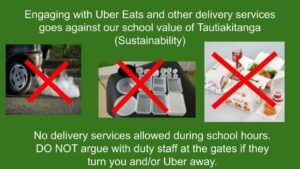 Vinnie, our Canteen Manager, and his assistant Satomi take great pride in providing excellent food options (including vegetarian/vegan/gluten-free options) for the vast majority of our WSC-NPoW students and staff. In 2020, Vinnie was awarded The Sustainability Prize at the Senior Prizegiving in recognition of his efforts in working solidly towards making small, consistent changes to his day to day practice in order to reduce his footprint on our school. His biggest accomplishment in 2020 was successfully removing all landfill waste from the packaging in the canteen.
Vinnie is always open to suggestions of new food options – so please help him and us provide healthy & sustainable food options for our school community.