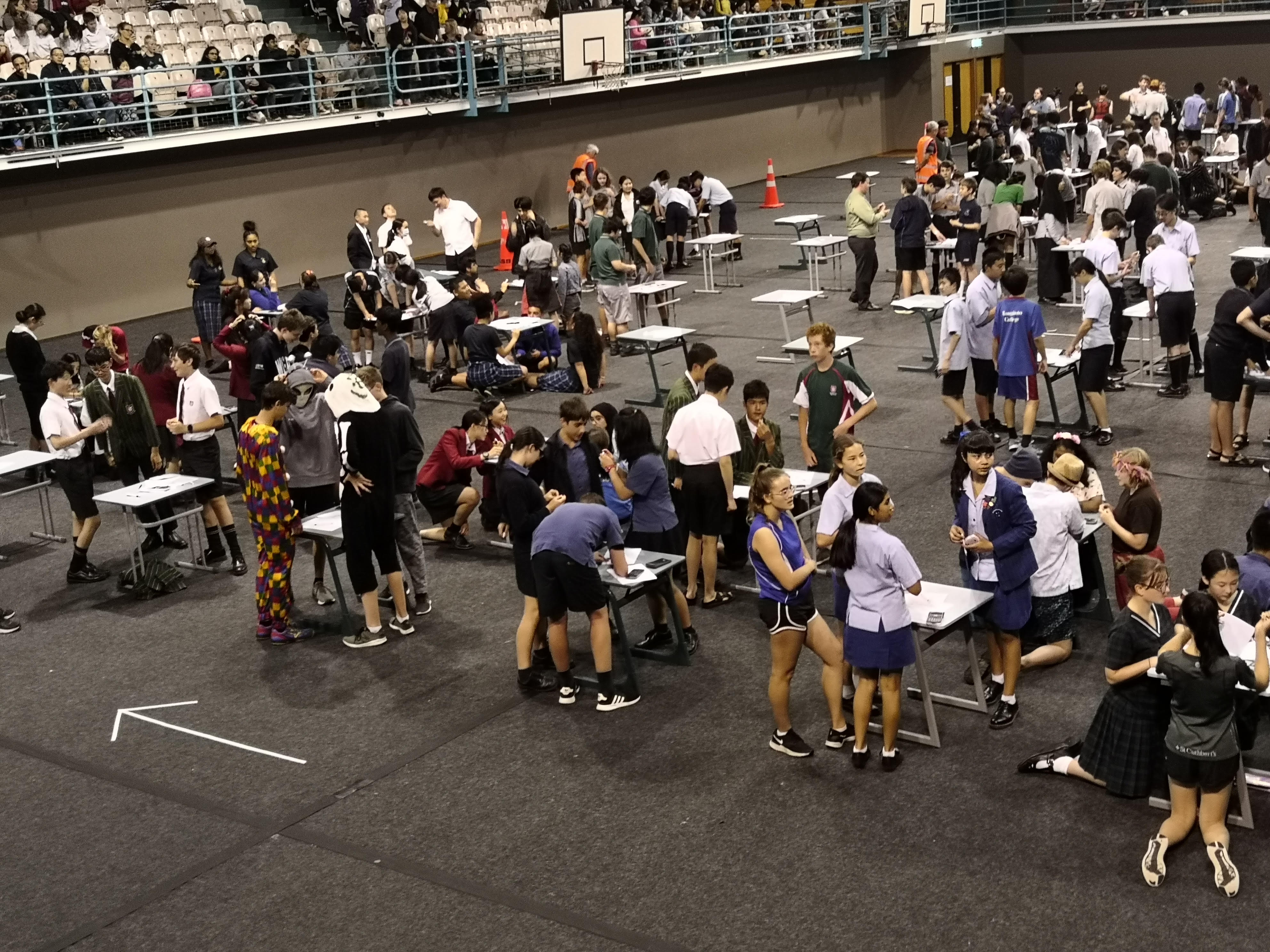 Last Wednesday we took three teams out to the annual Auckland Mathex Competition at the Barfoot Stadium in Kohimarama.
Let's just say we came in the top 70.
There were about 100 teams from each year level competing which was pretty good given it had been rescheduled from term 3 because of lockdown.
800 kids running around doing Maths, every bit as cool as it sounds.
The highlight was definitely successfully tricking the students into being the only school to go in fancy dress (for the third year running)
"Honest guys, every school dresses up."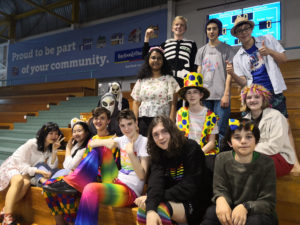 They had a great time and the year 9s said they wanted to go again next year.
We sent three teams:
Year 9
Alex Pizzini
Florence Rodgers
Zephyr Bird
Beckett MacDonald
Year 10 team A
Liam Macken
Jed Burgess
Oliver Burton
Arthur O'Callaghan
Team 2 team B
Arushi Gupta
Riley Crawford
Trinity Black
Kenton Cochrane
Importantly, I must mention the seniors who helped train and organise the teams: Zara Wong, Tiger Fong-Fitzpatrick, Minh-Anh Tran and Petra Oh.