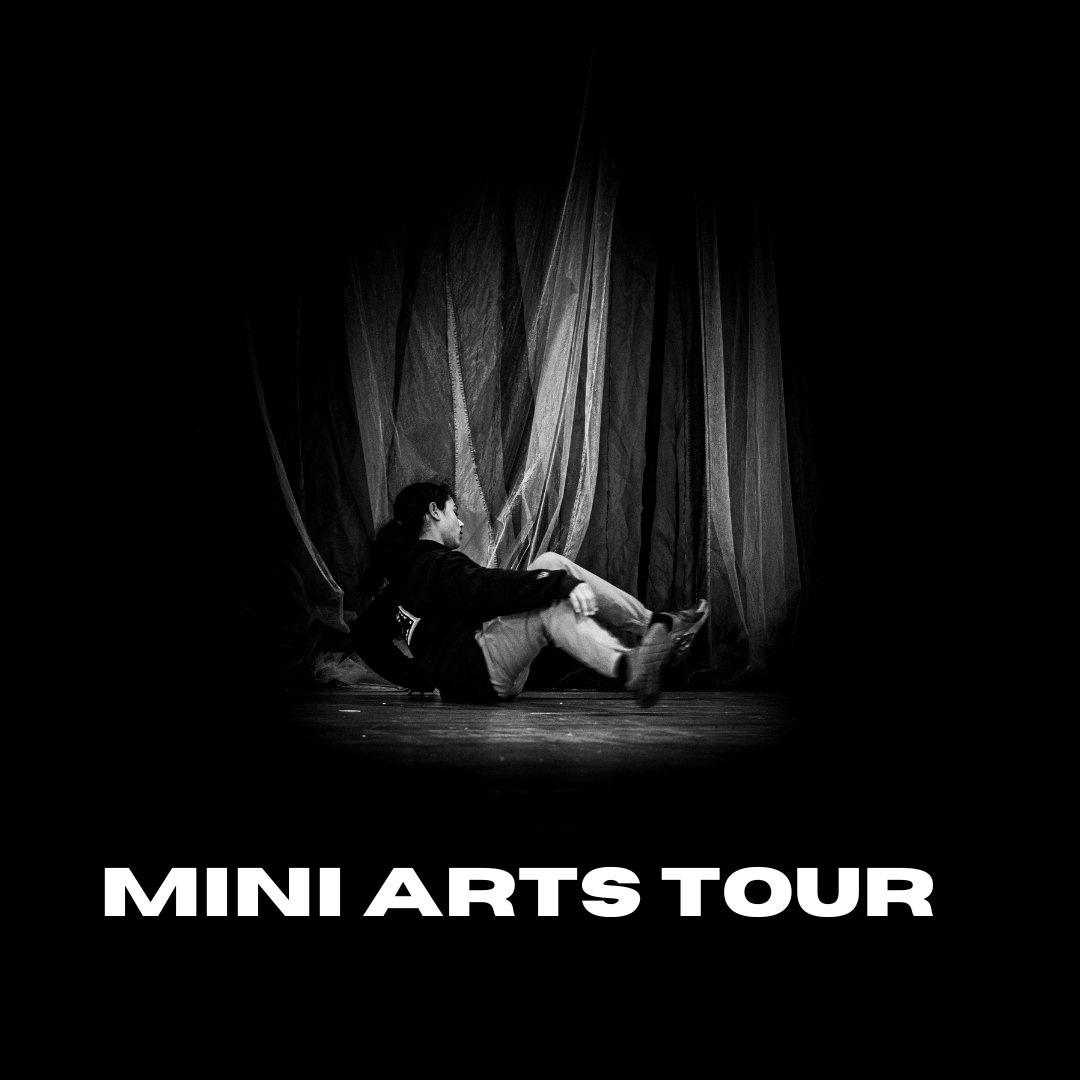 In week 9 of term 2 a fantastic group of young creatives performed a selection of short works for Pasadena Intermediate. This is an annual event that we look forward to every year! We are always greeted warmth and enjoy sharing work with an engaged audience. The short programme we presented this year consisted of seven live works from Dance, Drama and Music, followed by showreels from Media and Visual Arts. The event was skillfully held together by our amazing MCs and Arts Leaders Ruby Judson, Isabella Benson, Oliver Burton and Ocsar Lyons.
Dance shared a selection of junior and senior choreography. Taaniko Lyon Elzen bravely opened the performance with a dance he choreographed in his year 10 Dance option that was inspired by graffiti art images of hands. Ruby Leota, Katinka Paul and Ria Yu shared a piece of level 2 NCEA choreography. This dance was titled 'Distant' and their intention was to communicate the idea of space growing. The final Dance item was a duet performed by two year 13 students Tamsin Theron and Oscar Lyons. Their Dance was inspired by reverberation. Tamsin and Oscar learnt this dance as a solo and then explored ways that two dancers can move together by adding connections, contrast and more….
Drama shared three short items from the year 9 term 2 option class. Darcy Armstrong, Toby Reece, Erika Orbell, Sienna Hayvice and Marni Gibson all presented short open scenes developed in class. In this process the students selected a script and developed their own given circumstances. Deciding on the who, where, what and why.
Music shared two solo performances. Year 11 Shakainah McLean recently took part in a 1 day workshop with ARO duo Charles and Emily Looker. ARO runs songwriting workshops focusing on storytelling and the power of language. Shakainah has since written two songs and we had the pleasure of hearing one. Year 9 Ivy Foster performed a stunning cover of Black by Black by Amy Winehouse on.
Media shared three short films exploring the style of a Western. Speedy Gonzales by Teina and Aiyana. Guns and Roses by Archie, Finn, Jacob and Frida and High Noon Saloon by Eemon, Cash, Issy and Te Whetu. Our final item before our closing karakia was showreel of Junior Art from years 9 and 10 2022 visual art learners. As well as showcasing subject specific techniques, elements and conventions these young performers shared vital and transferable skills that run across all arts subjects. Critical thinking, communication of ideas, creative problem solving, collaboration and curiosity.
A huge thank you to all of the Arts kaiako who supported this event.
Samantha Wood Rawnsley – Arts Coordinator