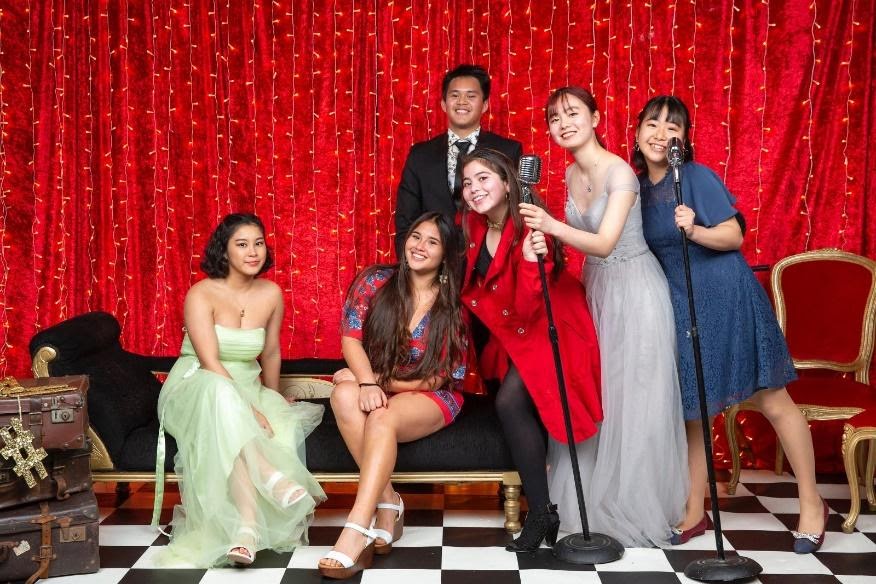 On the first weekend of Term 3, we had the school ball at Eden Park.  For most of our international students, they don't have an event like this in their home country and it was a precious opportunity for them to experience Kiwi school life where they can dress up and express themselves in a different way from how they normally do.  Here are some of the photos from the school ball.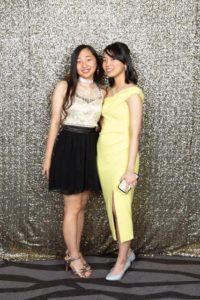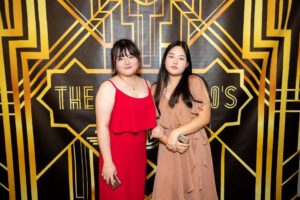 To our great excitement, one of our Year 13 students, Qiuyang (Dylan) Zou, won the Ball King title, which was the first time ever it was won by an international student.  When Dylan started with us three years ago, he had very limited English skills and no friends here at Western Springs College.   It has been amazing to watch Dylan improve his English skills, make a lot of friends and grow as a person.  He answered our questions looking back his journey at Western Springs College.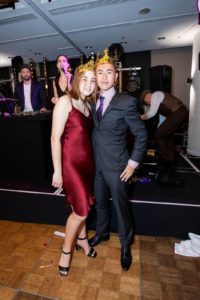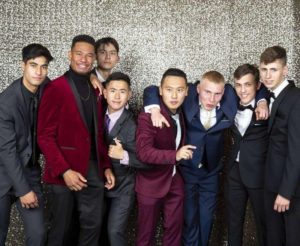 How did you know about Western Springs College before starting with us?
I got to know about Western Springs College from my agent, my family, and on the internet. My family and the agent recommended Western Springs College as the school had outstanding achievements in NCEA for many years.  
What do you like about Western Springs College?
First of all, I like how we can learn at Western Springs College.  Here, I can choose a wide range of subjects to study as per my interests.  For instance, I like Sports and Physical Education, so I am taking PE as one of my subjects.  I also like Science, and I am taking Chemistry, Biology, and Physics.   More importantly, Western Springs College has a tremendously great vibe around learning. The teachers are always willing to help the students; they are so patient and nice to us, and are always willing to help us to solve problems.  My classes are always fun.  There are always a lot of interactions going on in my classes, and my friends always study hard and communicate well with the classmates and teachers. 
Secondly, I quite like that Western Springs College doesn't have a uniform to wear.   For me, this symbolizes freedom and open-mindedness.  Also, the development of sensible attitudes towards matters of dress and appearance is considered as part of the education process.  
Thirdly, Western Spring College is close to beautiful Western Spring Park, Auckland Zoo, the City Centre and the Seddon Fields football turf, and there are so many nice suburbs nearby. 
Lastly, I quite like the schedule at Western Springs College. The school doesn't start too early, it starts at 9 am, and I can have enough time to prepare for going to school.  It finishes at 3:10 pm, which means I have enough time to do interesting things with mates such as going for a walk, playing football, watching movies.  I also have time to participate in physical activities to keep me fit and healthy.  I like the good balance of studying and doing the other things.
What's the best experience in NZ so far?
My best experience in NZ so far is that I've made lots of lovely friends in NZ. I can fit in and integrate with them very well.  I like their personalities and the way they treat each other.  We have the same
interests such as playing football and other things.  My personality fits my Kiwi friends very well, it's so nice to have them in my life.  Winning the 2020 Western Springs College Ball King title is also the best experience in NZ so far.  I'm so proud of winning this title, and it symbolizes all the love from my friends and that I've been accepted by them. 
What is the biggest challenge you have had since coming to NZ?  How did you overcome it?
The biggest challenge I've ever had since coming to NZ is the language barrier.  Being a student is challenging and being an international student is even harder.  The language is the biggest challenge I have ever had, because I wasn't good at speaking English when I first came here.  English and Mandarin are totally different languages.  It was quite hard to communicate with people and teachers, but I didn't give up and stop speaking.  Instead, I've been learning hard how to speak, and I've been putting lots of efforts into it.  All I need to do is to speak, speak, speak.  There isn't a magic pill for getting better speaking skills.  It takes time to practice, and the more you speak, the more you'll improve your speaking skills.  In my own experience, I've been practising my English with everyone I meet. This has improved my pronunciation and fluency a lot. Also, I've been watching English movies and TV series, and I've been listening to English music.  Furthermore, I've been reading English news, articles and books.  This is also a good way to practice my reading and writing skills.  More importantly, studying at Western Springs College has helped me learn speaking as well as grammar a lot.  All the school work and subjects I'm taking are excellent to practice my English. I can now communicate with people very well. It comes with time, you just need to strive for learning and speaking English. You'll get there! 
What's the best lesson you have learned since coming to NZ?
The best lesson I have learned since coming to NZ is how to fit in and integrate with other people. I've learnt that I am outgoing, nice and chatty and like talking with other people.  As an international student, this is a marvellous opportunity to experience a new and distinct culture, custom, education system, and different country.  Moreover, it is absolutely a magnificent chance to meet and make new friends, and learn how to be more and more independent in life. Life without your parents by you is hard, but I need to learn how to rely on myself.  Therefore, I can be more and more mature and independent.
What do you like about your homestay?  Do you do anything together with your hosts?
 I really like and enjoy living with my host family.  They are very nice people, and we can get on very well with each other.  We are living together like a real family.  We are very close and know each other very well.  Especially, my host mother Karyn is a very nice, positive and considerate lady.  She's such an amazing cook and can cook a wide range of delicious food.  My cooking skills have improved a lot since I started living with her.  She is always willing to teach and show me how to cook.  My host family members and I like chatting with each other, always talk about what's been happening in our life.  We all take care of each other and my host mother Karyn takes care of me very well.  My host family takes me to watch the Blues and All Blacks rugby games at Eden Park.  They also take me out for dinner and for driving lessons, and we have dinner together and watch movies.  I really enjoy living with my host family and I'm part of the family now. 
How do you feel about winning the Ball King title?
I feel extremely happy and honoured about winning the Ball King title! That was an extraordinary night for me, and I want to say thank you so much for those people who voted for me to be the Ball King. It's such a pleasure to have this honour! I feel all the love from the people who voted me as the Ball King. This is the most sensational surprise I've ever had in my life! I love you guys! This will be an unforgettable memory in my life.
What do you want to do in the future?
 I'm planning to go to a university in NZ in the future, and I'm planning to study Bachelor of Nursing or Bachelor of Physiotherapy at AUT.  I like health care a lot and I'd like to help people.  I'm a guy who is friendly, considerate, helpful, and chatty.  For these reasons, I think I'd be good for nursing and physiotherapy.   Also, I'm going to find a job and stay in NZ after university.  I really like NZ and I enjoy living here, and I'm falling in love with this beautiful country with a distinct culture!