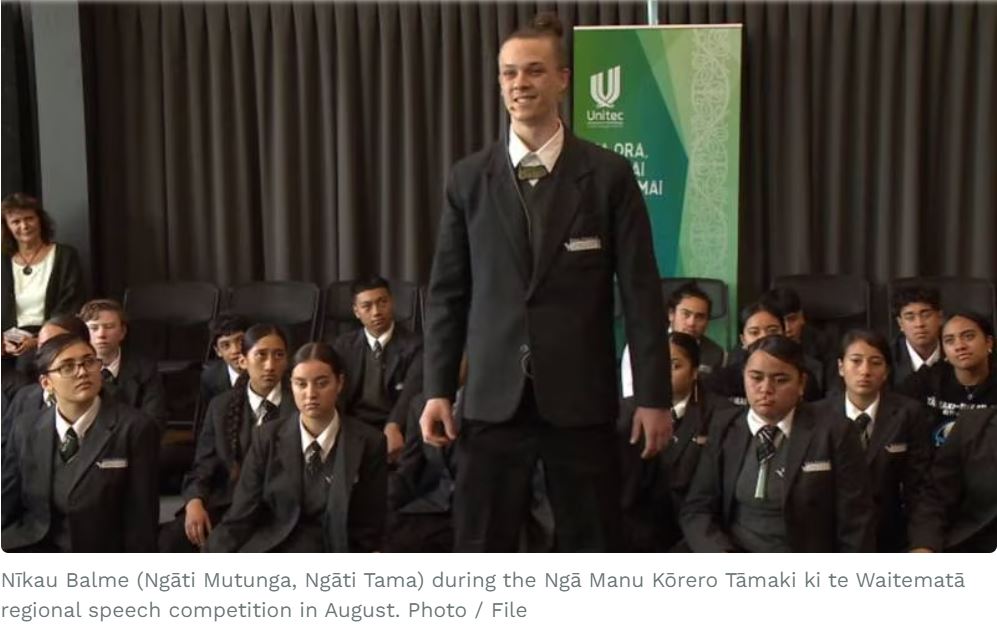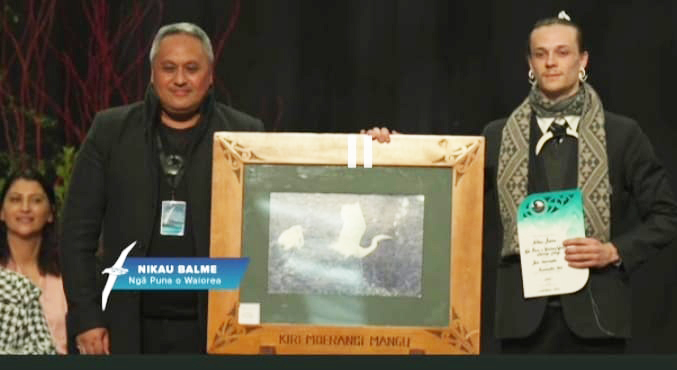 58th Annual Ngā Whakataetae Mō Ngā Manu Kōrero
Taku Manu Kākātarahae, Taku Manu Taiko, Taku Manu Kōrero e
After two years of having the national competition online, the 58th Ngā Manu Kōrero live and in-person competition was held in Ōtepoti Dunedin at the Edgar Centre, from Tuesday 19th to Thursday 21st September 2023.
Three kura from Tāmaki travelled to Ōtakou as representatives for Tāmaki ki Waitematā; Te Kura Kaupapa o Hoani Waititi Marae (Pei Te Hurinui/Senior Māori, Te Rāwhiti Ihaka/Junior Māori),  Mt Albert Grammar School (Tā Turi Carroll/Junior English) and Ngā Puna o Waiōrea (Korimako/Senior English).
Nīkau Balme (Ngāti Mutunga, Ngāti Tama) represented Tāmaki ki Waitematā and Ngā Puna o Waiōrea in Korimako/Senior English and placed 1st for the Best Impromptu (Kōrero tene)!  Nīkau's diligence, energy and humour were evident in his performance on the day and Ngā Puna o Waiōrea-Western Springs College congratulates you on your endeavours.
[Photo Credit: Te Ao Māori News (feature image) & Lottie Irvine (Nationals Prize-Giving ceremony photo)]