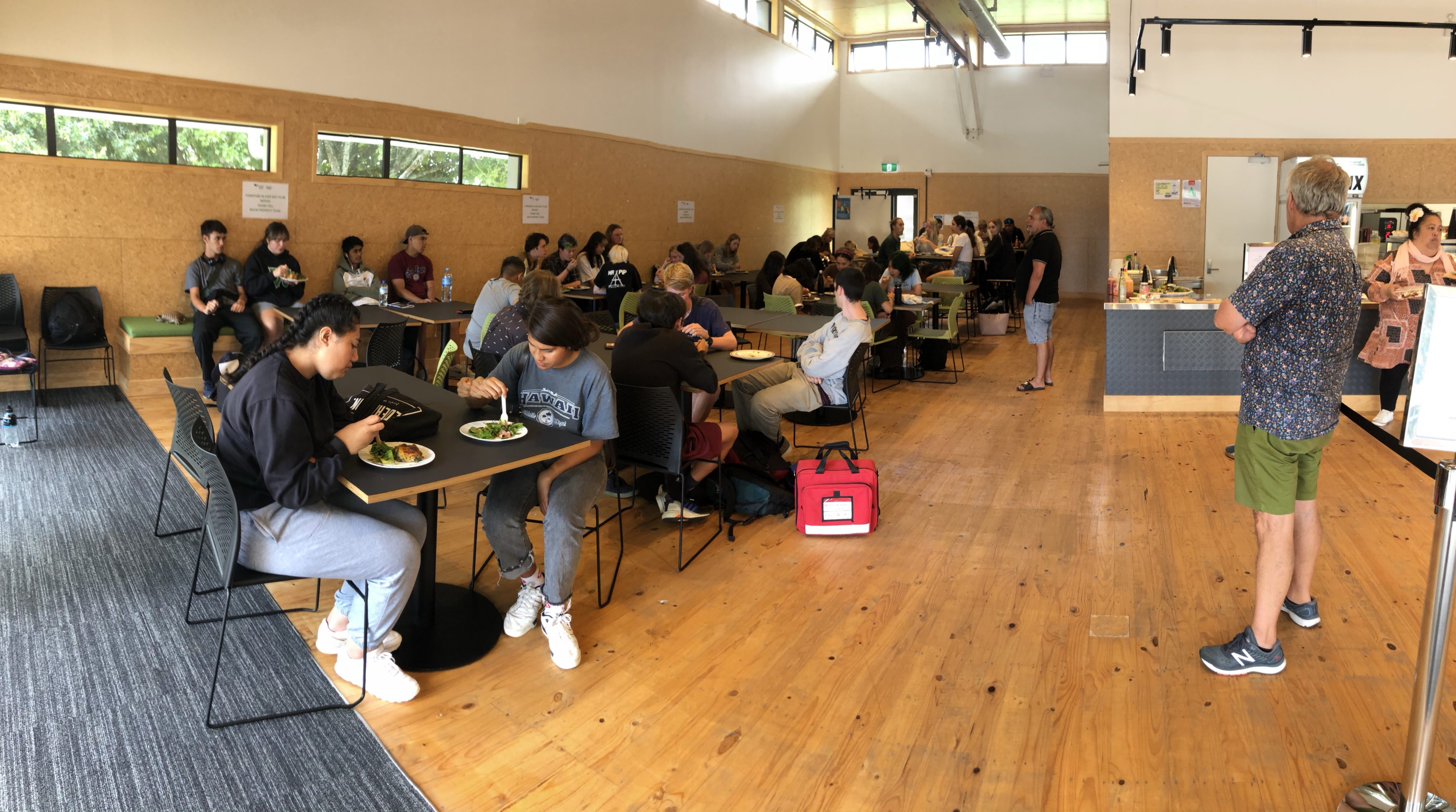 A 2-days and 2-nights leadership camp in the scenic ferndale lodge in Waitakere was organised for the new 43 student portfolio leadership team to get to know each other and decide on their goals and actions for 2021. The first lockdown burst that bubble so a scaled down 1 and a half-day and 1-night camp was organised instead. We were fortunate enough to fit in this camp before the second lockdown.

The students were put through some high energy activities, late night discussion sessions, sumptuous catering by our very own canteen manager/chef – Vinnie Clark – and an overnight in our marae Nga Oho. Thank you to the Heads of Houses and other liaison teachers of the portfolios for spending some time out of your busy schedule to guide these students. Thank you to the kaiako for preparing the whare and staying the night with the students. Thank you to the portfolio leaders who took part enthusiastically in all the activities; some of you were so exhausted by the end of it so I am glad you had the weekend to recover and then a lockdown week to recuperate.

The team is already underway organising 'O' week. Some portfolio groups are already in the swing of things to form their panels which comprise of Y9 to 13 students. It is great to see these students step up and give back to their community. They will be organising fundraising events for various charities, more Arts events throughout the year, and other opportunities to build school/community spirit.
Below are a selection of photos from the camp: