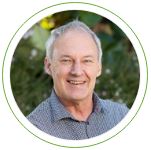 On Wednesday last week, we welcomed on to the site for the first time our new Evaluation Partners from the Education Review Office (ERO).  ERO has shifted to a more developmental approach to evaluation that supports each school's improvement over a time period of three years.
Key features of this new approach, dubbed Te Ara Huarau are:
ERO working with schools in an ongoing way rather than as a one-off event.
ERO connecting with the school's strategic planning and reporting cycle as part of our improvement journey.
ERO working in partnership with the school, collaborating with us in support of equitable and excellent outcomes for all learners here.
To do this our school will have two Evaluation Partners – Louise Malins for Springs and Esther Allen for Waiōrea working on a three year evaluation cycle.  All schools will be on a three year cycle rather than the variable cycles of the past.
First up will be a Profile Report to be published mid next year which will focus on the strategic goals we will have in place to improve learner outcomes as well as what the school is seeking to achieve through evaluation.  Within the three year cycle we will have a Te Ara Huarau/School Evaluation Report which will include information about the school's improvement journey, what we have achieved for our students and our future priorities.
I am enthusiastic about this new approach as it is based on forming a lasting and enduring relationship with our evaluation partners rather than the 'one over lightly' approach of the previous ERO model.
Ivan Davis
Principal