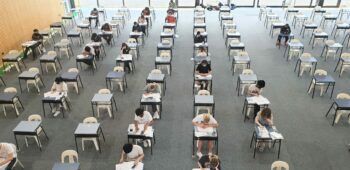 Are you able to help out with the Practice Exams in September as a Reader/Writer?
The Learning Support Department is looking to recruit new people from our school community who would like to volunteer to support our students as a Reader/Writer in the September Practice Exams. It is a wonderful experience to be able to work with students to help remove their barriers to reading/writing by acting as either a reader and/or scribe for them.
If you are able to volunteer to support this rewarding experience, please contact Pella Perston in the Learning Support Department via e-mail for further information.
Pella Perston
HoD Learning Support / SENCo
Western Springs College