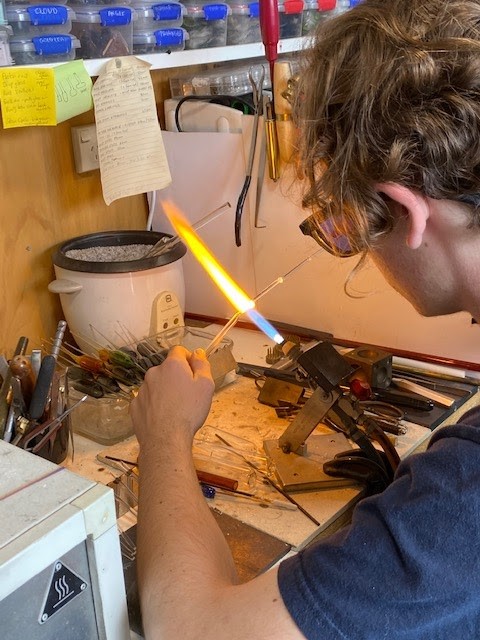 Last term, year 10 Science students began their first topic, 'The Science of wellbeing'. Students got the opportunity to learn about the brain and nervous system as well as the ways that our everyday actions can impact our brain chemistry and sense of wellbeing.
Part of this topic required students to produce models of various structures in the nervous system, such as the brain, the nerves or even the whole system itself. The students did a fantastic job and really showed how creative they can be. The models included 3D structures, actual wired lights to show the flow of electrical impulses and even a handmade glass model!
Ka pai to our fantastic Science students!
Glass model – Jacob Schaffer
Wired model – Lima Baroudi
Brain model – Elyse Chitty