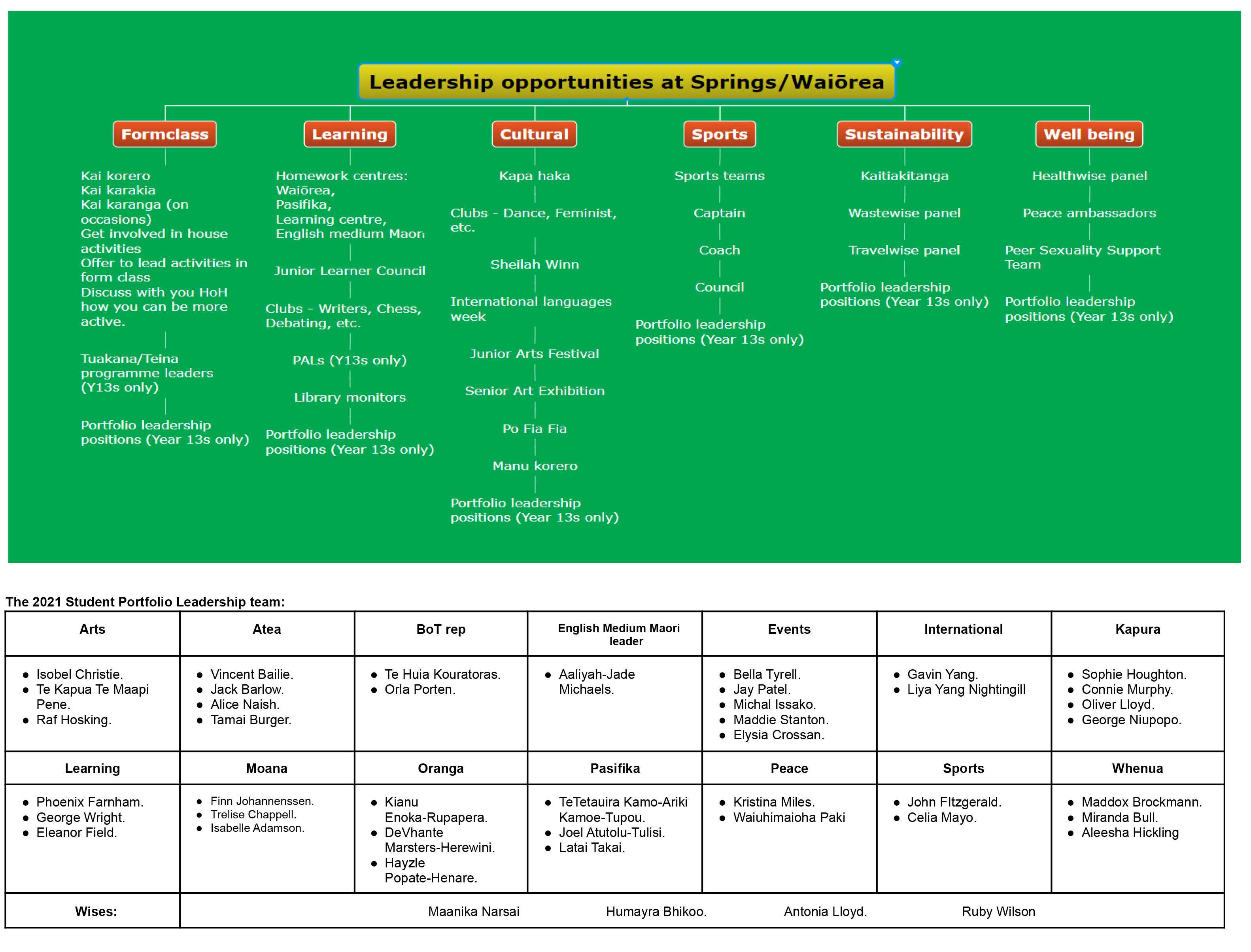 At WSCW we operate on a shared leadership model:
All students in Year 13, our Tuakana, are school leaders and are expected to work with our youngest year level, Year 9 – our Teina – to help them get settled and oriented to the Springs/Waiōrea way. This programme runs throughout term 1 and the activities in the sessions each focus on our four school values: Tautikatanga (Fairness), Ngā Rerekētanga (Diversity), Tautiakitanga (Sustainability) and Auahatanga (Creativity).
Year 13s also have the opportunity to lead one of the 15 portfolio groups: Arts, Atea House, BoT rep, English-medium-Maori, Events, International, Kapura, Learning, Moana house, Oranga house, Pasifika, Peace, Sports, Whenua House and Wises.  This was voted and decided on when they were in Year 12 in 2020.
In the true spirit of shared leadership, most of the portfolio leaders are currently seeking interests/nominations for their panels. All students from Year 9 to 13 are eligible to be part of these panels. Please check student emails and notices for more information.
Included in this article is a summary of the leadership opportunities at WSCW and the list of 2021 portfolio leaders.