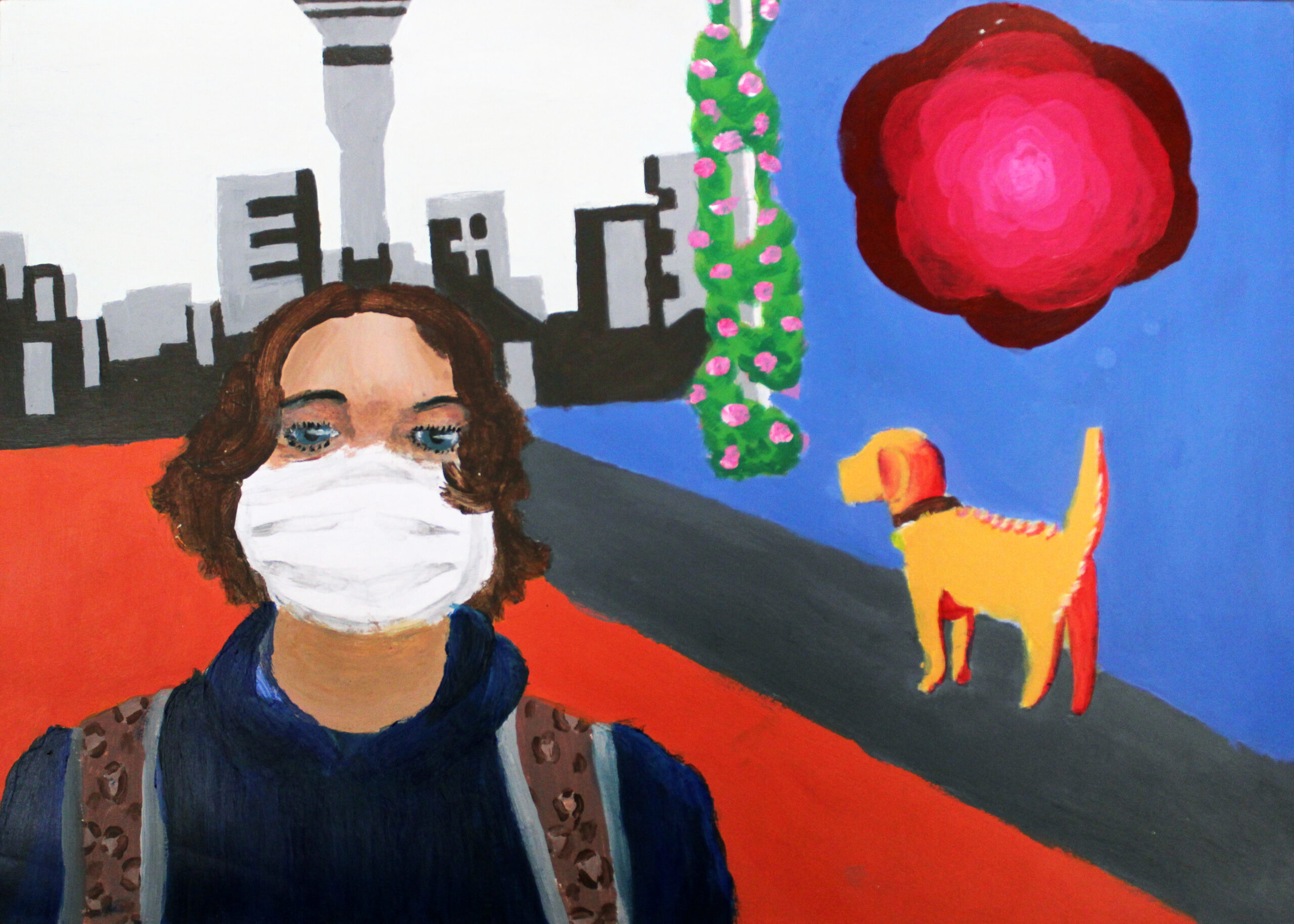 Extended Winter Greetings!
Despite the weather and seasonal illnesses – students are continuing to extend and challenge themselves in the Visual Arts.
It's been great to see the progress of the Junior school – Y9 students working towards an innovative composition from their journal work that will be suspended in a collaborative presentation at the end of the term. Y10 students have had two opportunities to produce work for Level 1 credits – finishing with work inspired by NZ Artist Kelcy Taratoa.
As part of the transition from the old school to the new school – the old Library collection of Student Art has finally been installed in the school canteen.
Gratitude and acknowledgements to Ashley Heelam for sourcing the contractors and managing the move; to Chief Librarian Sharda Patel for her continued support and promotion of the Visual Arts; and to Selwyn, Clive and Vinnie for their hanging expertise. The new system is versatile in that Art work can be swapped/changed with minimal effort (photographs by Ashley).
Term three is always the busiest time of the year, with a heightened sense of urgency especially among the senior students as they start to construct their external portfolio boards and complete their internal works.
Art students are welcome to utilise the break time to work on their artworks – but they must seek permission from an Art teacher as we are an 'out of bounds' area during this time. In addition to this – Ashley Heelam is present after school every Wednesday from 3.10 – 4.00 for students to continue working on their Art.
Lastly, the upcoming "Pathways and Subject Choices Evening" to be held in KHCL on Thursday 17th of August (4:30pm-7:00pm) has been specifically designed for Y10 students and their families to come into school, ask questions from the HODs in order to make informed decisions for 2024 – we look forward to seeing you there (otherwise, email your queries to laital@wsc.school.nz).
See here for more information on the Pathways and Subject Choices Evening, which is hosted by the WSCW Careers Department.
Ia Manuia
Lily Laita HOD Art