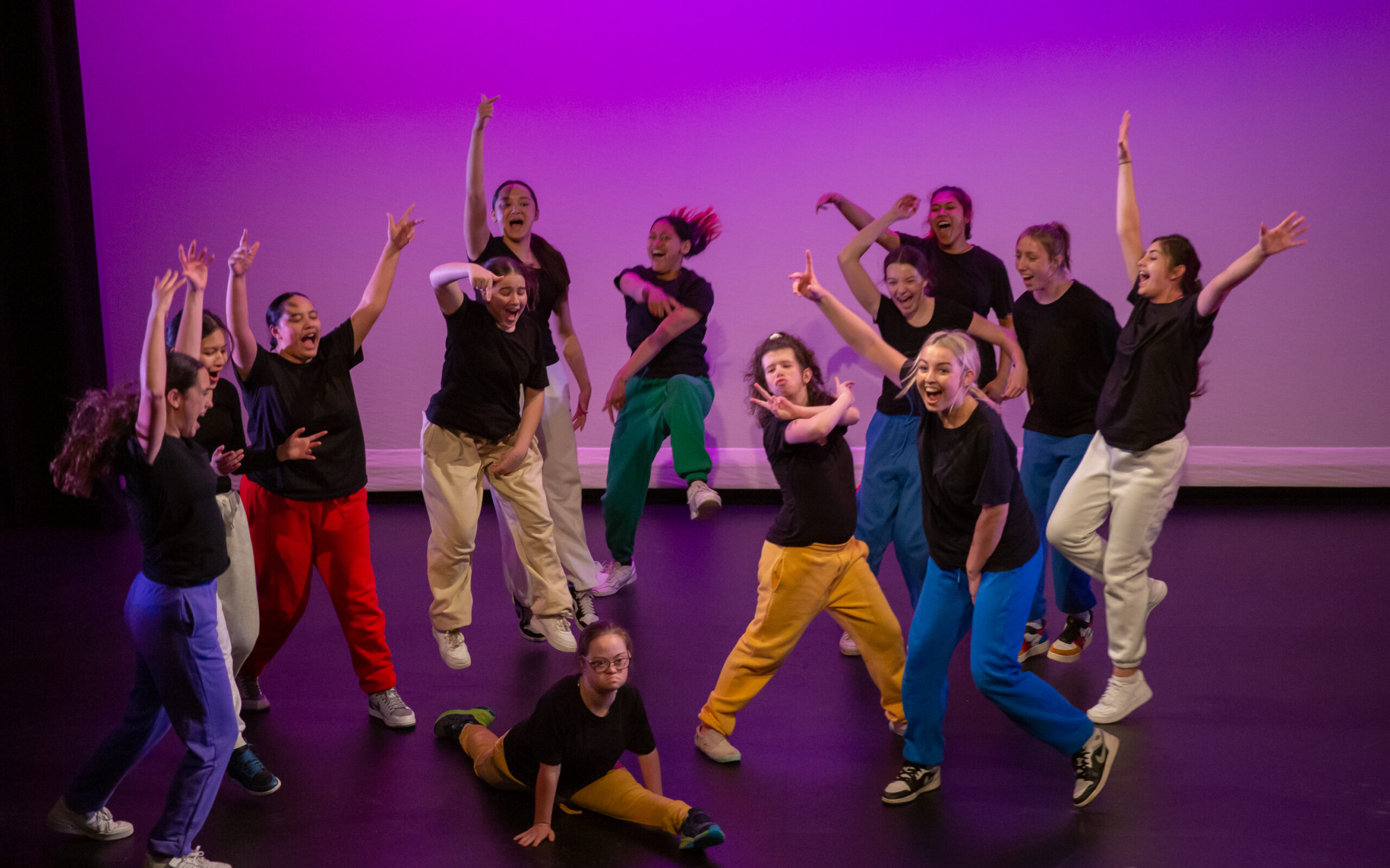 After two years of cancelled events, the Springs Dance Department made up for lost time with a buzzing array of events – trips, performance opportunities, guest tutors and more! Trips to the theatre to see live dance included a hip hop-inspired Māui by Freshman's Crew, Waiwhakaata – Reflections in the water choreographed by Eddie Elliot and a special exclusive viewing of Tupua Tigafua's Shel We in Tapac theatre, before the group travelled to a European festival.
Our students had a raft of opportunities to practise their own performance skills. The sell-out Senior Dance show Collections showcased L1-3 NCEA choreography and performance, from African to Street Dance to Flamenco and lots more! The Year 13 class presented Collaborate, a show of 11 unique dances, each choreographed by a Year 13 student and inspired by whakataukī. Junior Dance students performed in the mid-year Arts Festival in the Hall, with a presentation of all the different dance styles they had explored in Semester 1. The seniors wrapped up their year with each class performing a class dance in their prize giving events.
But wait, there is one more show left! Year 9 and 10 students will perform in the Junior Arts Festival in Tapac Theatre on Wednesday 7 December.
A highlight of the year for students and teachers has been the connections we've forged with dancers and choreographers in our community. Our Year 13 students were incredibly lucky to be able to learn from acclaimed Samoan NZ choreographer Tupua Tigafua. The Year 11 class learnt Street Dance from Sherrick Martin, a dancer with Atamira Dance Company. Hadleigh Pouesi, from Freshman's Crew, taught a Street Dance to the Year 12 class, and returned this term to teach an open workshop for juniors at lunchtimes. Sierra Diprose, Founder of the Creative Human Project, got Year 11s responding to our local environment using photography. And students from Year 10, 11 and 12 loved learning African dance from Otis Herring.
Other dance opportunities this year included Lighting for Dance workshops with professional lighting designer Calvin Hudson, a workshop and talk with Unitec Dance lecturer Claire O'Neill, and Thursday Troupe – a weekly co-curricular class for a committed and capable group of Year 10s. Students were also offered ways to get involved outside of Springs. Five students attended holiday workshops with The New Zealand Dance Company and Unitec Dance. This term Nina Stichbury and Rosie Forsyth are assisting the famous Fairy Clare with her preschool dance classes in Tapac.
Congratulations to Mairano Raukaua who has been offered a place on the Unitec Dance Degree Programme. And finally, all the best to our three Scholarship Dance candidates, who recently submitted outstanding choreography and portfolios for assessment.