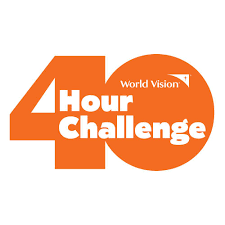 The World Vision 40 Hour Challenge is New Zealand's largest youth fundraising campaign. 
"CHANGE EVERYTHING FOR CLEAN WATER!!!"
EVERY DAY IN MALAWI, 11 CHILDREN DIE FROM DISEASES RELATED TO DIRTY WATER. TOGETHER WE CAN CHANGE THAT!
This week some of the organising committee planned some events listed below;
Bake Sale – Friday 9 June at 1pm 

Form class promotions

WSCW Fundraising Target $1000 – so far

we have raised over $460 from the Bake Sale and donations.

Suggestions for WSCW student fundraising (sacrificial) activities

for 40 Hour Famine weekend; Weekend living out of a backpack, No Tech 40 hours,  NO TAP USE 40 hours (also good preparation for Civil Defence emergencies), students could run 40 km in 40 hours during the weekend, 40 hours no talking, no vehicle assistance for 40 hours, no sleeping on a bed OR sitting on comfortable furniture such as couches for 40 hours, 40 hours of kindness…and so on.  Getting sponsorship from friends, neighbours and relatives, collecting funds raised then making a digital donation here.
This is a great tradition since 1975 which our committee wants to support at WSCW, bringing hope to thousands of children living in poverty in more than 40 countries. You can donate easily directly to our WSCW 40 Hour Famine Campaign for Clean Running Water for kids here or sponsor a student.
If your son/daughter wants to get involved, please email Kay Wallace (wallacek@wsc.school.nz).