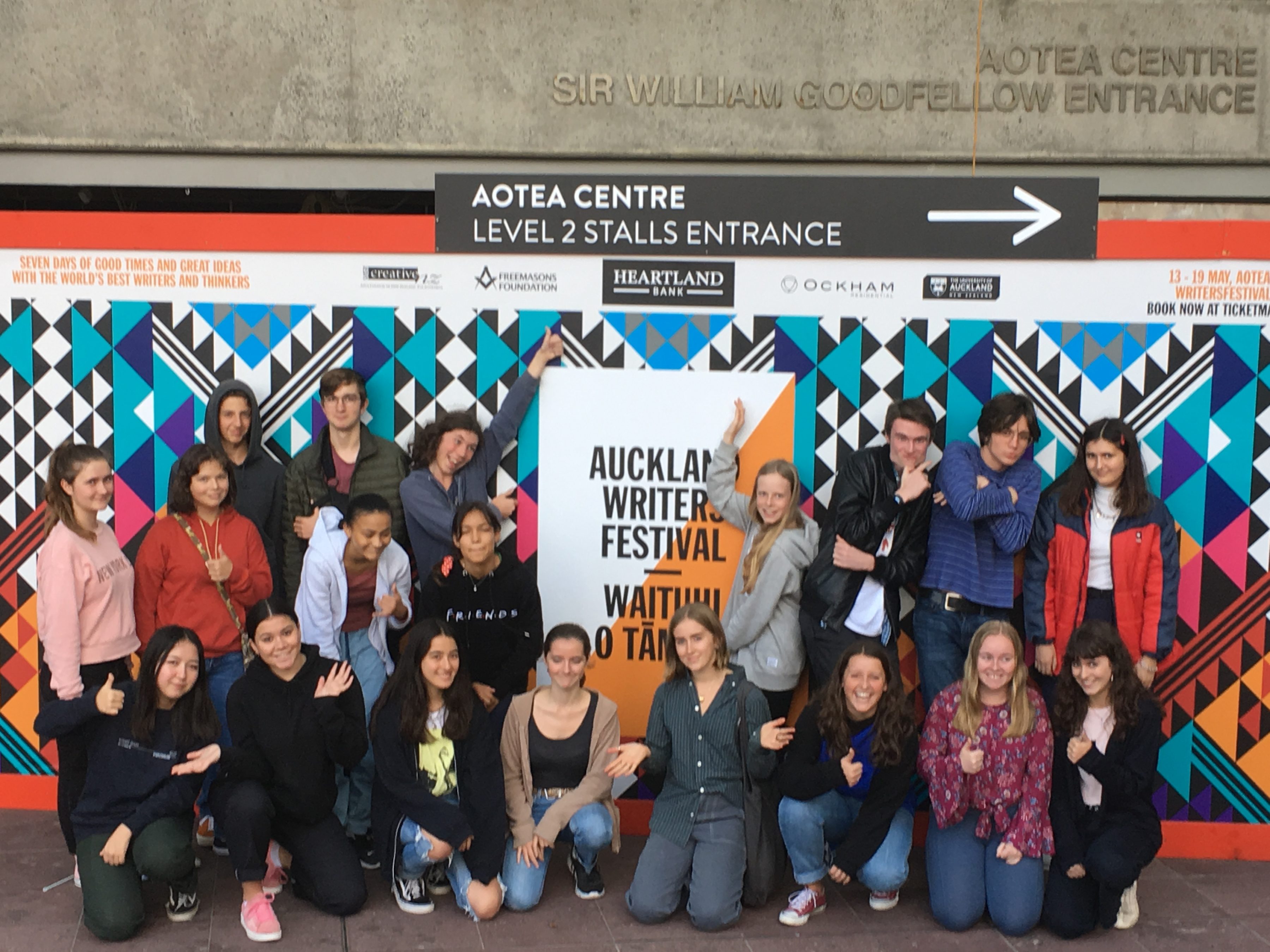 The Auckland Writers' Festival has been a much anticipated annual event on the English department calendar for the last eleven years. This year was no different with almost forty Springs students joining hundreds of other schools at this increasingly wonderful event.
A real highlight of the day was British writer, poet, historian and hip-hop artist Akala. Interviewed later that same day on TV3's The Panel, Akala was a vibrant and hugely engaging presenter whose main theme was the connection between Shakespeare and hip hop. Testing the audience with a quiz he had many English teachers scratching their heads at how the bard and Eminem could have so much in common. Through spoken word poetry Akala "fuses sound and storytelling" encouraging a new generation to explore more historical literature. He is the founder of The Hip-hop Shakespeare Company and the author of the non-fiction work Natives: Race and Class in the Ruins of Empire.
American author, educator and activist Renée Watson was another gem whose honest discussion about her life experience growing up as a black woman, garnered so many thoughtful and equally personal questions from her young audience. Her focus was on creating a positive body image for young women and inspiring all young people (of colour or otherwise) to speak up about injustice. Watson is best known for her New York Times bestselling YA novels Piecing Me Together and Watch Us Rise.
Australian novelist Markus Zusak, probably best known for The Book Thief was hugely entertaining. He wove a marvellous (almost hairy dog) tale together about house painting as a kid with his dad and brother. With so many twists and turns and much raucous laughter, Zusak was more crazy uncle or favourite teacher than world famous writer.  His work has spent over a decade as a New York Times bestseller and is translated into more than 40 languages.
With book sales and signings throughout the day and a long line for author selfies, it was hard to drag our avid readers back to the bus. We are already looking forward to 2020.