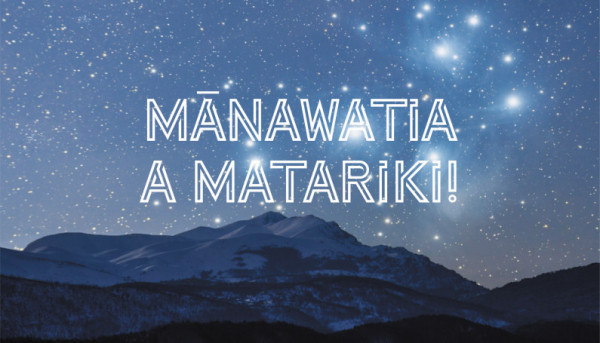 Mānawa maiea te putanga o Matariki
Mānawa maiea te ariki o te rangi
Mānawa maiea te Mātahi o te Tau
Hail the rise of Matariki
Hail the lord of the sky
Hail the New Year.
As Matariki rises celebrations of the Māori New Year have begun. The theme for this year's celebration is 'Matariki Kāinga Hokia' (Matariki calls you home) encouraging everyone to return to their whānau and their people.
According to Dr. Rangi Mātāmua, our tūpuna welcomed Matariki, te matahi o te tau, with "whāngai i te hautapu," which means "feed the stars with a sacred offering". A ceremony that occurred at the first sighting of Matariki.
It involves cooking kai and sending the steam from it up to the sky as an offering and expression of gratitude for the year before.
This is something you can do at home – there are resources available to show you how, including an amazing booklet with the appropriate karakia. [https://www.matariki.com/resources]