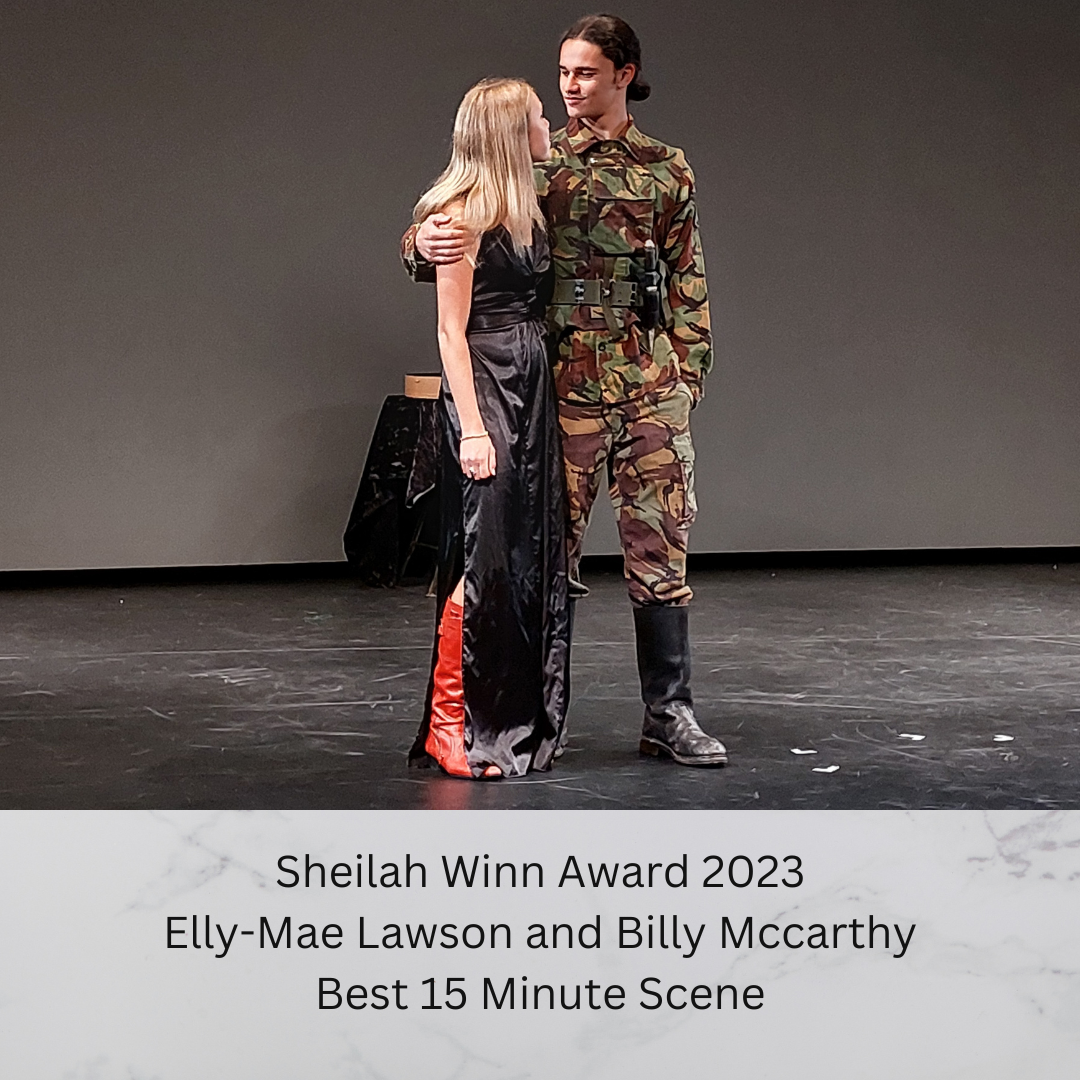 Throughout my 5 years at Waiōrea, I've been asked by my Drama teachers to participate in Sheilah Winn and every time I've said no, as I didn't care for Shakespeare. But, this time around they signed me up without telling me, picked me a partner, a scene and sent in my application form. However, it has ended up being one of the best experiences I've had at school.
We started at the regionals with a 15-minute piece consisting of scenes 5 and 7 from Macbeth and were lucky enough to be chosen to go on to the nationals in Wellington.
At the Nationals, we did the same piece and ended up taking out 5 major awards:
The best understanding of Sound and Silence
Two actors who showed the strongest and most truthful connection between them
Outstanding presentation of a tragedy
Outstanding individual tragedy role (Elly Mae Lawson)
Outstanding performer award (myself – Billy McCarthy)
Now, both I and Elly Mae have been selected to go on to a 9-day camp in October and if we're lucky enough then the next step will be a performance at The Globe in London.
Billy McCarthy
Ngā Puna o Waiōrea Year 13 tauira