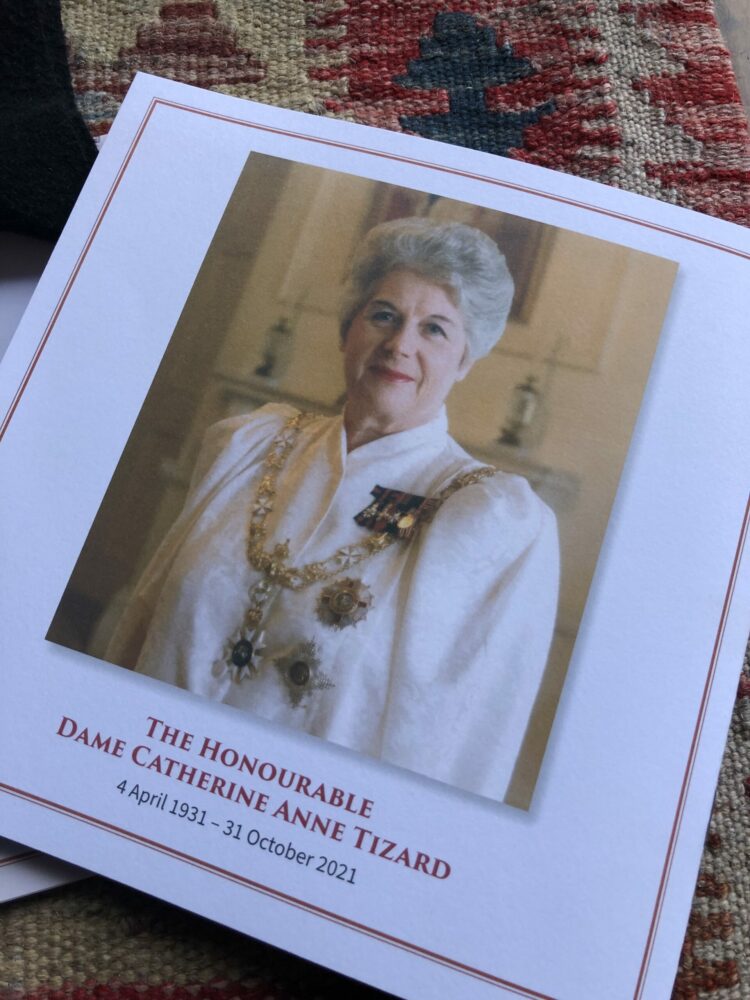 Moe mai rā e te Whaea, e te Kuia, e te Kahurangi Dame Cath!
On Saturday June 17th, it was the privilege of Ngā Puna o Waiōrea to be invited to be a part of the State Memorial Service and Concert of The Honourable Dame Catherine Tizard (ONZ GCMG GCVO DBE QSO DStJ) – remembering and honouring the "Life of Dame Cath''.
Ngā Puna o Waiōrea were invited to be a part of both the opening and closing of this national event. The role included; singing the Waiata Tautoko for Ngāti Whātua as Mana Whenua who opened the Memorial Service to those of us who had assembled to acknowledge Dame Cath's role as a past Mayor of Auckland and then the first woman Mayor of Aotearoa's largest city.
Waiōrea then had the honour to close the whole service with the school haka performed as a tribute to her great life and work and especially with her being the first female Governor General of Aotearoa.
Most importantly though, it was the personal connection Ngā Puna o Waiōrea has with the Tizard whānau through her mokopuna Sarah Tizard (WSCW Board Member) and her great moko Koria who plays basketball with many of his Ngā Puna o Waiōrea team mates.
Dame Cath sadly passed away on 31 October 2021 at the age of 90 years. Dame Cath was elected Mayor of Auckland in 1983 – the first woman to hold that position – and she remained the Mayor of Auckland until 1990. Dame Cath had only just been re-elected for her third term as Mayor of Auckland when she was offered the role of Governor-General; she was only the third woman in the Commonwealth, and the first in Aotearoa New Zealand, to be appointed this role. Dame Cath was a popular Governor-General and strived to make both the role of Governor-General and Government House more accessible to New Zealanders.
In the official NZ Parliament transcript from November 9th 2021, former NZ Prime Minister, Jacinda Ardern, said that "For those of us privileged enough to have known Dame Cath, or to at least have had encounters with her, they were memorable. She was wise, witty, and generous. She was a role model when the world and women needed one. She's one of the people that normalised women in leadership in Aotearoa and we owe her much for that."