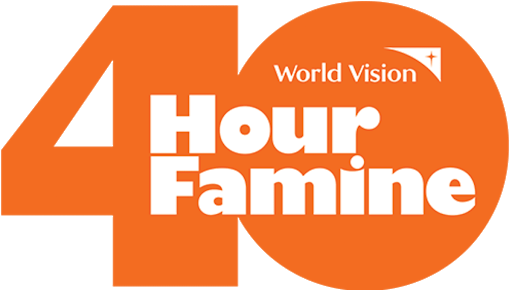 The WSCW 40 hour Famine group will soon be promoting The 40 Hour Famine – for World Vision, who are dedicated to working with children and communities to overcome poverty and injustice. All money fundraised goes to children living in Sub-Saharan Africa, to combat the hunger and poverty pandemic they face, worsened by COVID-19. 
The idea of the 40 Hour Famine is that you go 40 hours without something, to try and shed some light on what life is like for those living in poverty who then ask  people (eg family, friends…) to sponsor you by donating money toward the charity. 
In past years, participants went 20 or 40 hours without food; but other ideas such as walking 40km, going without furniture, technology, or only eating 4 foods will all make an equally good impact!!! 
Whatever idea you have to challenge yourself, have fun, even get in a group and go for it!!!  WSCW 40 hour famine will be held on the weekend of June 18th so now is the time to plan what you are going to do and talk to sponsors!!! (one week early due to Ball clash)
How Can You Help? 
Do the 40 hour famine

individually or in a group…by Registering/Creating your personalised fundraising page here:

https://www.worldvision.org.nz/connect/40-hour-famine/#register

Sponsor someone else doing their famine

https://my.worldvision.org.nz/ss/GoRkhi/western-springs-college

Just make a  donation

at

https://my.worldvision.org.nz/ss/GoRkhi/western-springs-college 
You can also send a personalised message of support to someone doing the 40 hour famine!! 
Questions? Please email below..
Teacher contact: wallacek@wsc.school.nz   Student contacts: mcmurtrya@wsc.school.nz    harderi@wsc.school.nz zohraba@wsc.school.nz wilsonr@wsc.school.nz atherfoldi@wsc.school.nz