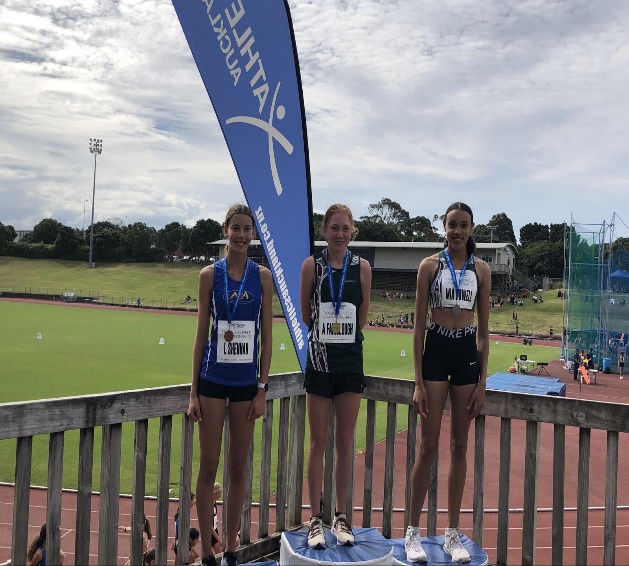 Athletics – National schools Track and Field Championships
Last year, two of our top athletes, Jamie Daly-Jones and Amelie Fairclough both represented Western Springs College Nga Puna O Waiorea at the NZ Secondary Schools Track and Field Championships in Tauranga on Thursday 10 December 2020.
Jamie, who has always produced fantastic results, unfortunately was not able to compete at the best of his ability due to nursing a hamstring injury for nearly the whole season.  At the age of 17, he competed in the U20 Men's 200m, and even with his injury was still able to qualify and make it through to the quarter finals and was very close in qualifying into the next round.  Jamie continues to train hard and is receiving physio treatment for his hamstring.  We hope for a speedy recovery and we look forward to seeing Jamie back in form on the track!!!
Amelie, once again, phenomenal results where she placed on the podium, receiving the bronze medal in the U16 Girls' 400m.
Amelie also competed at the Auckland Track and Field Championships on Saturday 6 Feb 2021 at Mt Smart Stadium.  She won a gold medal in the U18 Womens' 400m and a silver medal in the U18 Womens' 200m and 100m. She is now currently ranked No. 1 in NZ for the 400m for the U18 Womens' – with a personal best of 57.15 seconds – and has a world ranking.
Consequently, she has been picked to represent Auckland as an U18 in the National Track and Field Championship to be held in Hastings in March, Amelie is still only 15 years of age.
Congratulations to both Jamie and Amelie for their amazing achievements and to their parents for their never ending support.

Bronze Medal – U16 Girls' 400m