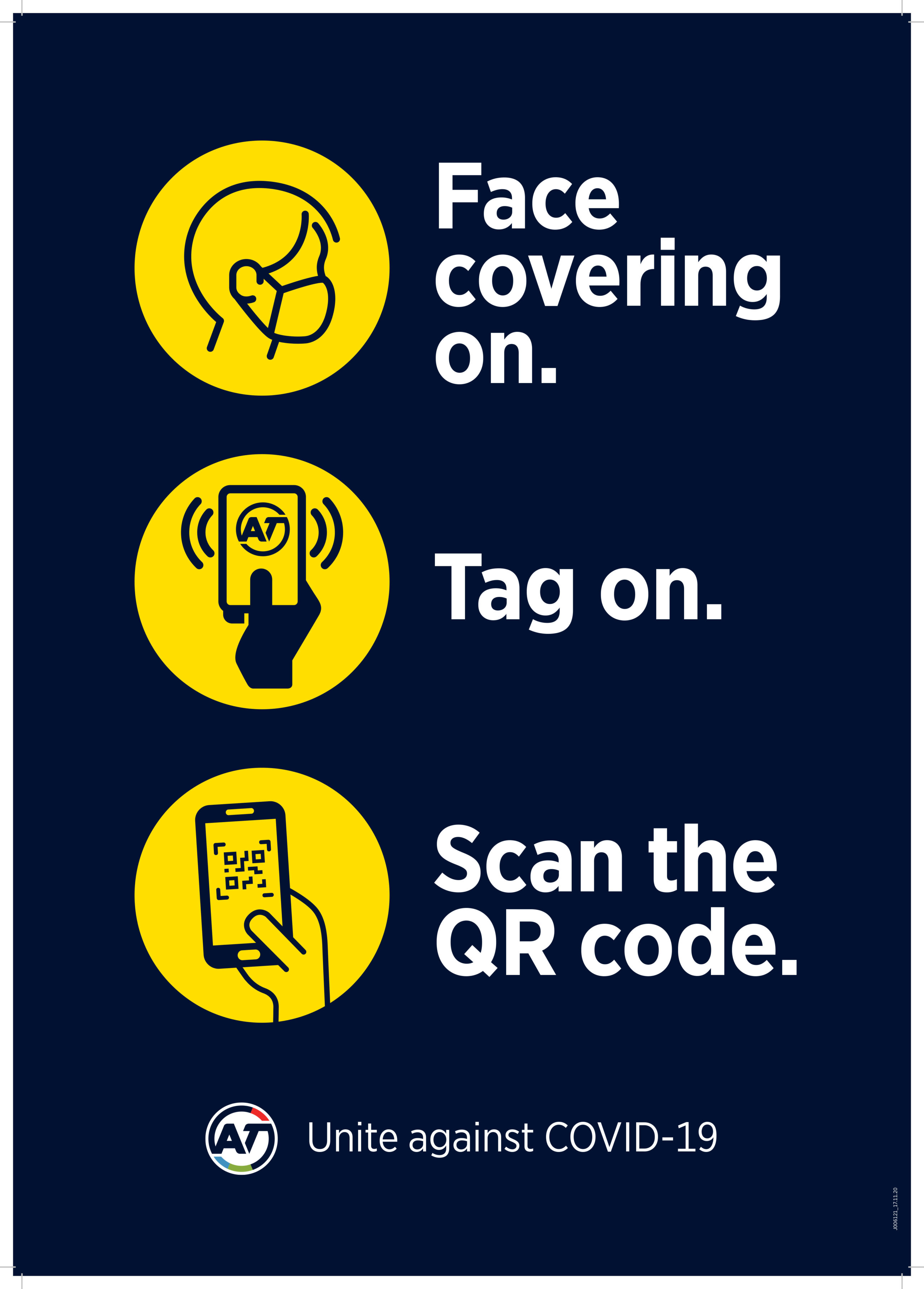 Secondary school students, aged 16 to 19, can now jump online and activate their student discount using their National Student Number (NSN).
And with a student discount organised, they'll be able to travel and get 40% or more off full price bus, ferry and train fares.
Here is the link for where to find out more about this process, and to update your concession
Face Coverings/Masks on Public Transport
It is currently mandatory for everyone over 12 to wear a mask or face covering on public transport services.
Please could you remind students and families in your school community that this rule applies on the way to and from school also.
There are a lot of things to remember at the beginning of a school year!
It is also recommended that students scan the QR code available on the bus, train or ferry, if they have access to a mobile phone.
On school bus services, where a bus only takes school students, it is not a requirement to wear a mask.
The Travelwise Team at Auckland Transport
We all have an important part to play in helping to reduce the spread of COVID-19 in our communities.
Find the latest information and advice from Auckland Transport.
For the latest news from the Ministry of Health go to the Unite Against Covid-19 website.