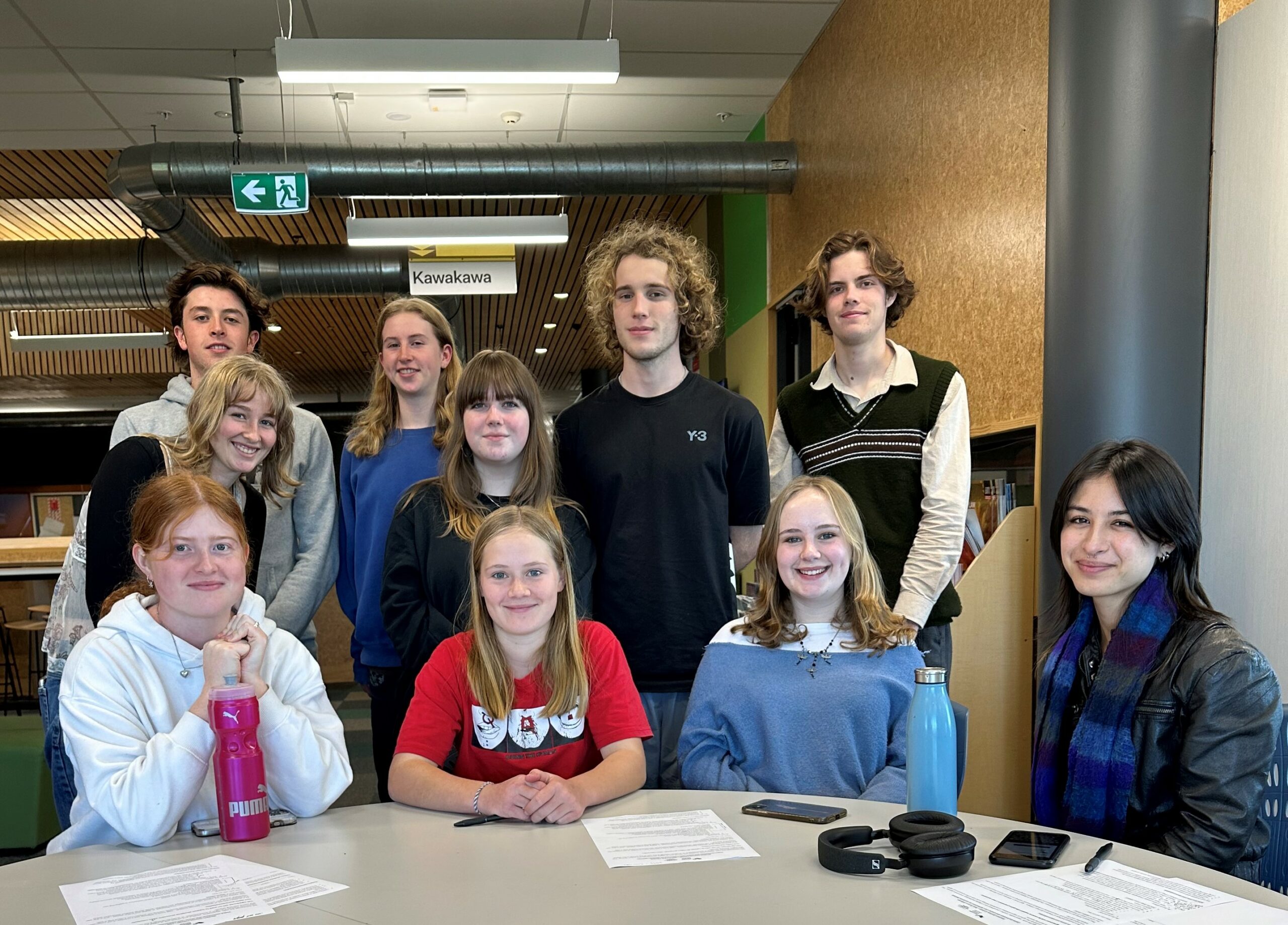 A Spotlight on the Digiwise Panel
Our students/ākonga have the opportunity to join a 'Wises' panel – students in these groups focus on promoting sustainable behaviours aligned to our school values. The Digiwise panel works hard to promote online safety and a balanced approach to using digital tools. They raise awareness through the Instagram account @wscwdigiwise and school events throughout the year. Recently they were also able to give feedback on the revised digital user agreement, which you can see at the link below. With the end of the year approaching, I'd like to thank the Yr 13 students on the panel for the dedication and passion they've shown over the last few years. Special thanks to this year's leaders Iona Wilson and Tobias Beaumont.
Digital User Agreement
All whānau & students/ākonga are expected to agree to principles in the digital use agreement on enrolment. These principles highlight their rights and responsibilities, and the role and responsibilities of the school. Students are reminded regularly of these principles. Our digital learning agreement can be found here. You can also access information about digital learning at WSCW on our website here. 
Earphones
Please remember that earphones are a stationery item, and required by all students/ākonga. You can read more information here about the rationale behind this requirement and what earphones are suitable.
Teachers learning together
Every second Thursday before school we offer 'E-cafe' a chance for teachers to learn together about digital tools. It's an opportunity for sharing and discussion about a rapidly changing space. Here's a photo of a lively group discussion around the use of AI tools in the classroom.
Social Media & Communications
You can follow our Instagram & Facebook accounts here:
Instagram  wscwcollege and Facebook  Western Springs College – Ngā Puna o Waiōrea
Our newsletter is emailed to you once every three weeks. You can also find news articles on the website here.
Deb Thompson
HoD Digital Learning & Communications