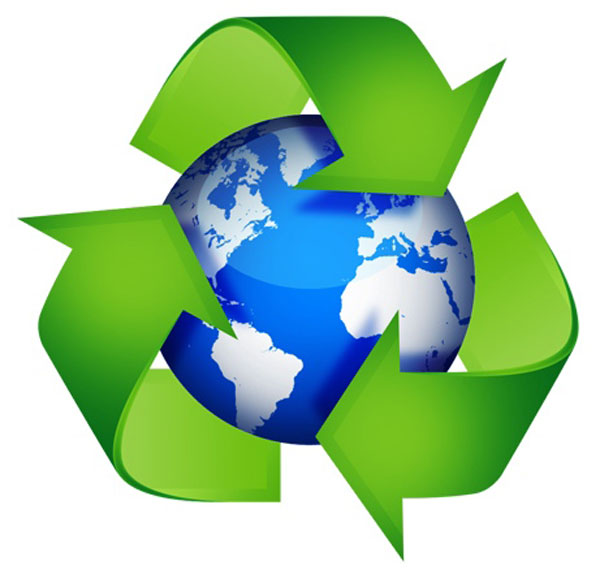 RECYCLING TIP
Bunnings battery recycling program: free and easy to use.These Bunnings stores have a battery recycling unit, making it convenient for customers and tradies to drop off their used batteries with confidence, knowing they'll be recycled. That means less waste, keeping harmful substances out of the environment and recovering valuable natural resources. 
With their national battery recycling program, 95 percent of battery components can be reused. That means they are able to come full-circle, recycling what they sell to be repurposed into new batteries or to be used in other industries.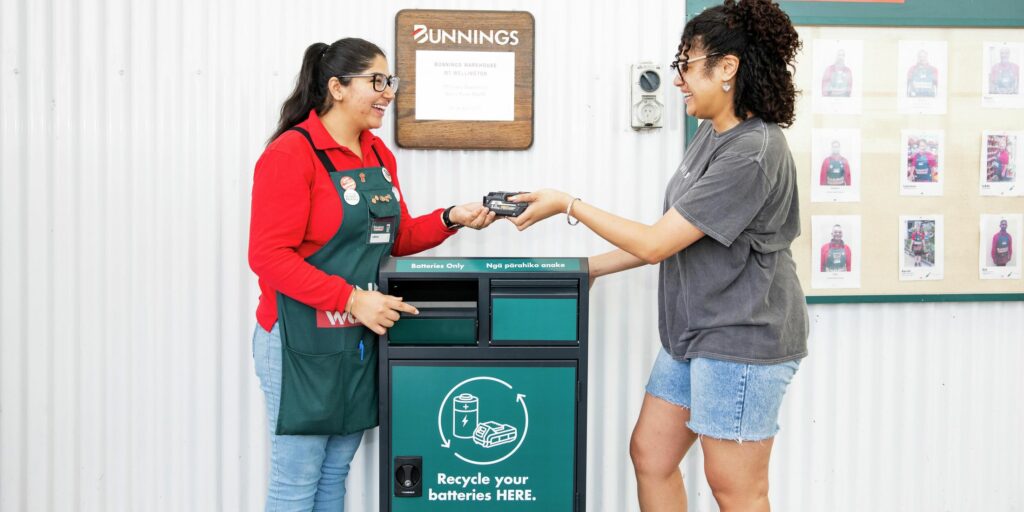 How to recycle batteries: it's easy! Simply bring your old batteries in-store and deposit them in the collection unit at the front entrance. Then, their recycling partner Envirostream will manage the collection and recycling process.
Tape your batteries before placing them in your local collection unit, as used batteries may still contain residual charge that can create a spark, leading to a potential fire hazard. Preventing this is as simple as using clear sticky tape, non-conductive electrical tape, or duct tape over the exposed battery terminal, or on the top and bottom face for button cell batteries. Please be mindful to keep the battery label information visible if you're not using clear tape.
What kind of batteries can be recycled? Household single use and rechargeable batteries, such as: AA, AAA, C, D, 9V, 6V – Power tool batteries – Button cell batteries – Other handheld-sized batteries that fit into the collection unit slot.
Bunnings cannot accept lead acid batteries, car batteries, products with embedded batteries or other batteries that do not fit into the battery collection unit slot.
Contamination from unaccepted battery types or other forms of waste in their recycling unit can be a hazard for their Team and customers. Please ask their Team if you're unsure whether your batteries can be accepted in the unit.
The national battery recycling program provides the largest network of household and power tool battery retailer recycling locations in New Zealand, making it easy and convenient for all customers.
SUSTAINABLE PRODUCT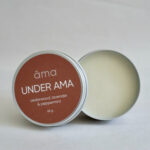 UNDER AMA NATURAL DEODORANT NOURISHES THE SKIN WITH SHEA BUTTER AND COCONUT OIL, AND LEAVES A REFRESHING SCENT. – Available in four beautiful variants, Cedarwood, Lavender and Peppermint; Vanilla; Sweet Orange and Lemongrass and Manuka, Ylang Ylang and Rosemary. 
Do you have a tried and tested sustainable product you would like to suggest, or a local shop that promotes sustainability that you would like to recommend? Email bourgeoisc@wsc.school.nz with your suggestion.