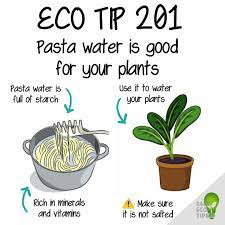 ECO TIPS
The water you use to cook pasta can be used to water your plants and flowers, and will help you save some water .
After cooking your pasta, the water is full of starch, which is rich in minerals and vitamins.
It is ideal to help grow your plants and flowers in your garden or in inside your home.
Just make sure that the water is not salted, and has cooled down before.
For more ideas on how to be more eco-friendly:  @easyecotips
DID YOU KNOW?
 Would you like to go to a sustainable concert by @coldplay?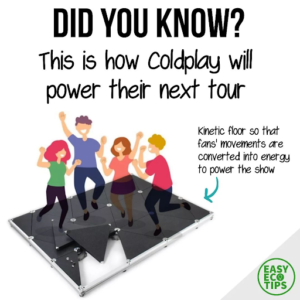 Coldplay's next tour will partly be powered by a dancefloor that generates electricity when fans jump up and down, and pedal power at the venues.
It's part of a 12-point plan to cut their carbon footprint, two years after the band pledged not to tour until they could do so in a more sustainable way.
Measures include building sets from bamboo, using solar energy, planting a tree for every ticket sold and many other great initiatives!
However, this doesn't solve everything. Most touring emissions come from the travelling involved. Coldplay pledge to minimise air travel and use "sustainable aviation fuel" where flying is unavoidable, but that's far from perfect.
"We don't have any argument against that," Martin told the BBC of the criticism the band have received for continuing to fly.
What do you think? Should we encourage Coldplay and hope this becomes the new norm in touring? Or do you think this is all just greenwashing?
For more ideas on how to be more eco-friendly:  @easyecotips  
SUSTAINABLE PRODUCTS
Pop Care Plastic free toothpaste tablets. Vegan, palm oil free, and made in New Zealand from local and imported ingredients – Contains 1500ppm of fluoride, as per Ministry of Health guidelines. NZ local business.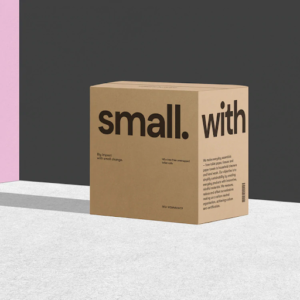 with small tree free oilet paper made from sugarcane waste and sustainably grown bamboo fibres. Available for one-time purchase or a subscription, delivered straight to your door. 48 rolls of unwrapped 2 ply toilet paper. Extra long 300 sheets per roll. These rolls have no wraps around them, the roll tubes are home compostable.