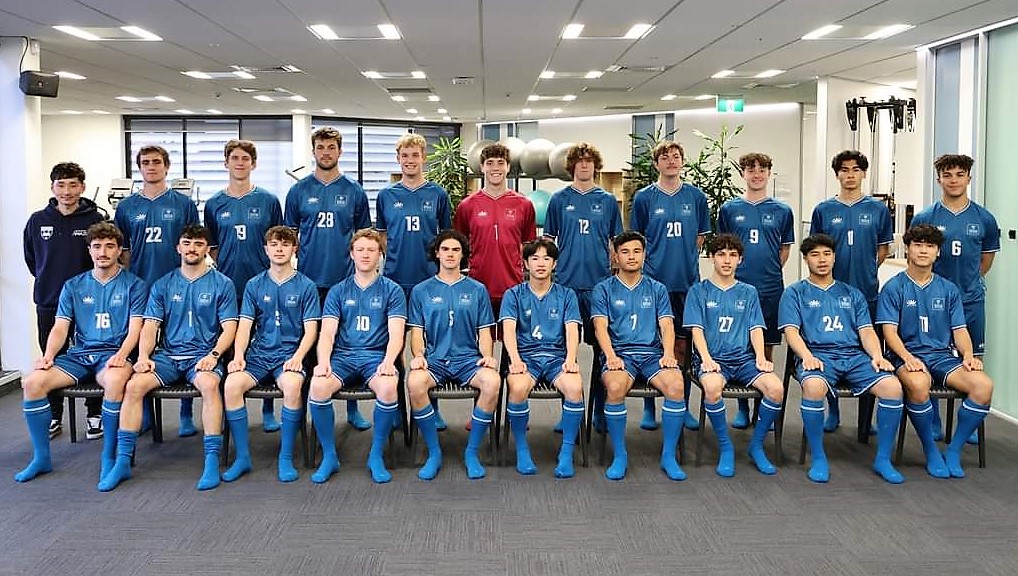 Theo McIntosh who graduated from Springs in 2020 and Hari Pathak Adlard who graduated in 2021, have been selected for the University of Auckland (UoA) Football team (Theo named in the 18 travelling players and Hari is one of five non-travelling reserve players).  UoA beat Christchurch University to be the NZ qualifiers, and then beat University of Western Sydney to become the team that qualified from Oceania for the University World Cup!  The World Cup is to be held in China in October.
Theo is currently studying Mechatronics Engineering at UoA and is playing for Western Springs AFC.  Hari is studying for a Geography BSc and plays for Western Springs AFC.
Very exciting times for Theo and Hari!
Theo is #6 (back row, end right) and Hari is #27 (front row, third from right).
[
Photo Credit: University of Auckland Facebook page
]