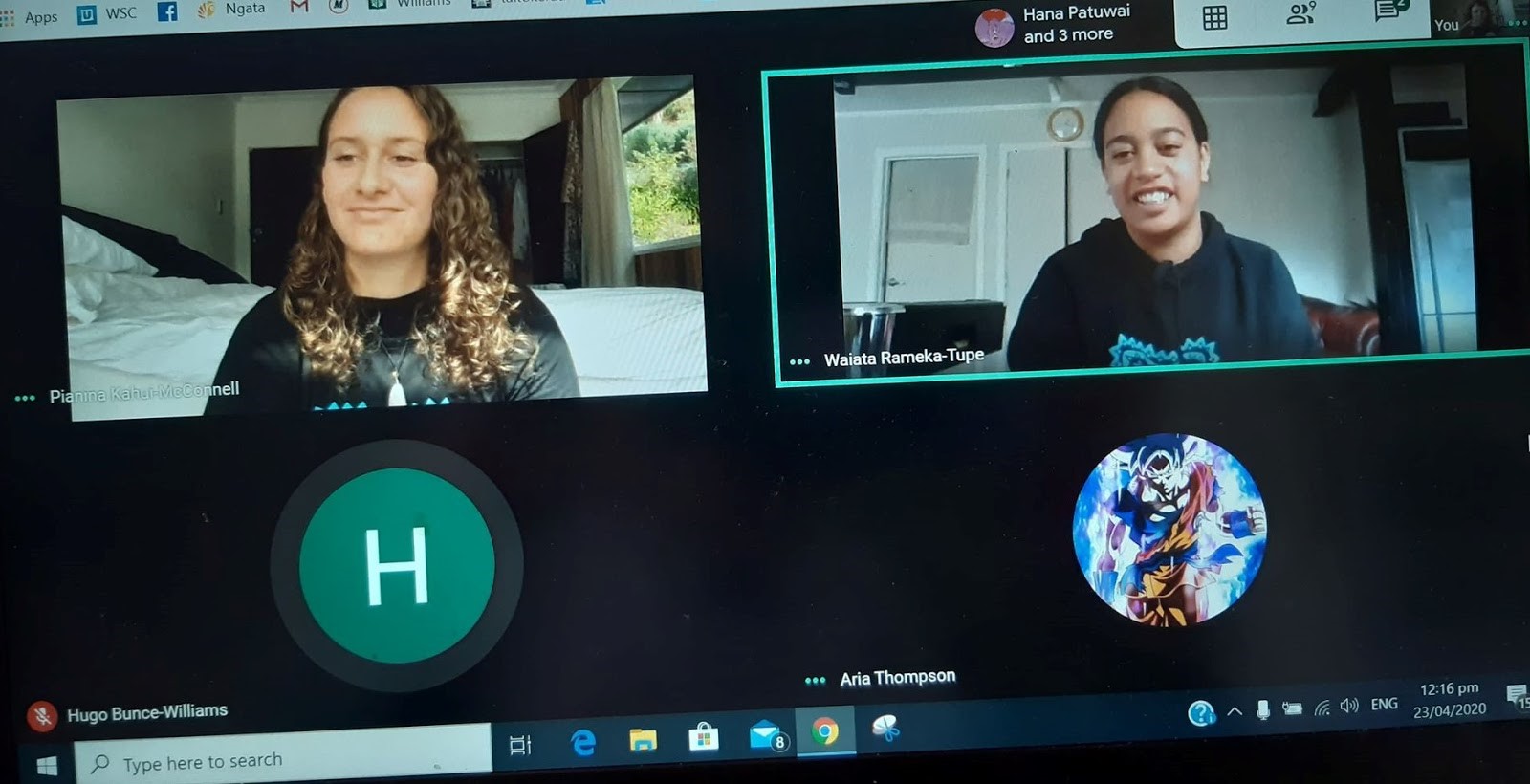 Our Kaitiakitanga group is under the guidance of the Para Kore ki Tamaki group. Para kore is made up of two ex-Western Springs Ngā Puna o Waiōrea students, Waiata Rameka and Pianina Kahui – McConnell . Our workshops have now gone online. The latest one was focussed on Climate Change. The most important information we got from that session was which banks are supporting Ccimate change by investing in fossil  fuels and which aren't.  Fossil Free Banks are Cooperative Bank , Kiwi Bank and TSB Bank . 
We have been preparing weeding and planting days at our awa Waititiko as soon as lockdown is over. 
Our photo shows Pia and Waiata on Google Meet with the Kaitiakitanga Group.