FORM CLASS QUIZ RESULTS
 1st    –    Kapura
 2nd   –   Whenua
 3rd   –    Moana
4th   –     Atea
5th   –     Oranga
Inter House Lit Quiz -This event which has been successfully running since 2018 has been hosted by  Bella Ashby each year.  She writes the questions herself, thinking of a theme for each round. The participants included teams of four from each house and a staff team who again won by a team of four.  Although some questions were tough we all had a lot of fun, including the staff, who actually won by half  a point.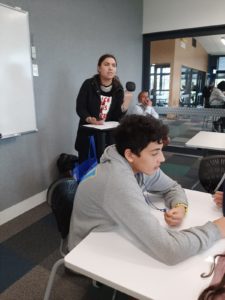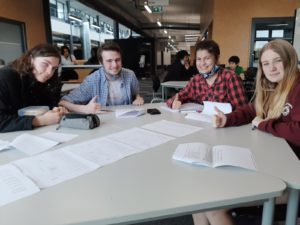 Our markers – Archie, Ana Ruby & Zephyr
FAREWELL TO OUR YEAR 13 STUDENTS
It is with sadness that we must farewell Ana, Bella, Archie and Frances. They have served as monitors since year 9 and have become an integral part of the library family, doing their duties efficiently with enthusiasm. We will miss their smiles, chats and friendship. We wish them all the best and hope they come and visit us when they find time from their university studies.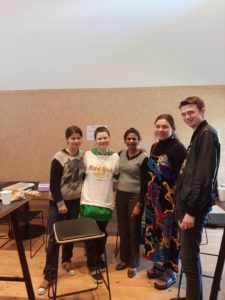 Sharda Patel
Library Manager