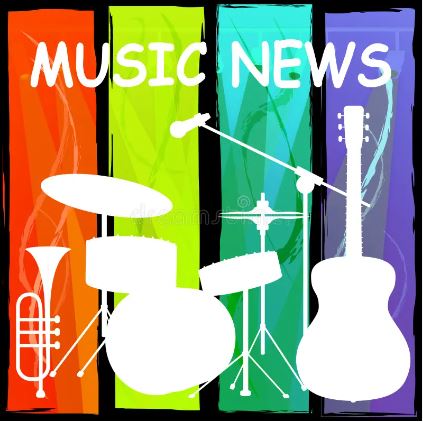 Smokefree Rockquest update
BUZZ and Carthage both made it through to the top 30 acts for 2023 – massive congratulations to both bands!
And now, following in the footsteps of 2022's This Machine Means Murder, we have another national finalist from WSCW!
Yes, BUZZ was named in the Top 10 acts in the nationwide competition and have been chosen from over 800 bands who entered the competition. We are delighted to have WSCW representation in the National Finals for the second year in a row! BUZZ is Harlo Brady on Guitar, Holly Naish on Drums, Harper Sergeant on Bass and Felix Miller-Cooper on Guitar & Vocals.
The finals will be held in Q theatre, Auckland on September 16th, get your tickets and be part of a big WSCW crowd! We are very proud of them!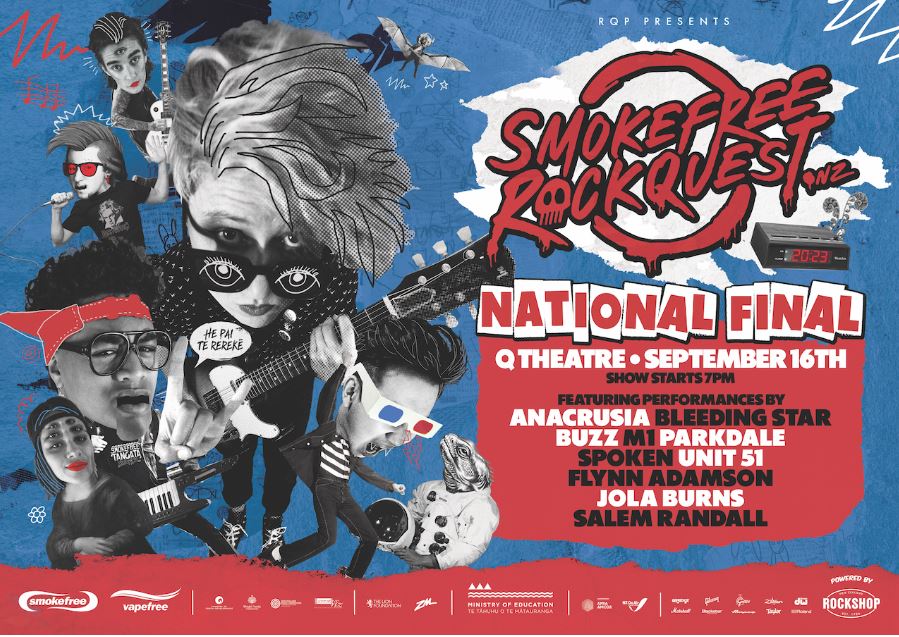 A fabulous donation
Thank you so much to Lesley Mann, a member of the WSCW community. Lesley had a beautiful drum kit she was no longer playing and she decided to offer it to us.
Pictured happily receiving the kit are Carmel McGill Wright (new HOD music), Margaret Robertson (previous HOD) and Jedd Burgess (Y13), with Lesley in the middle.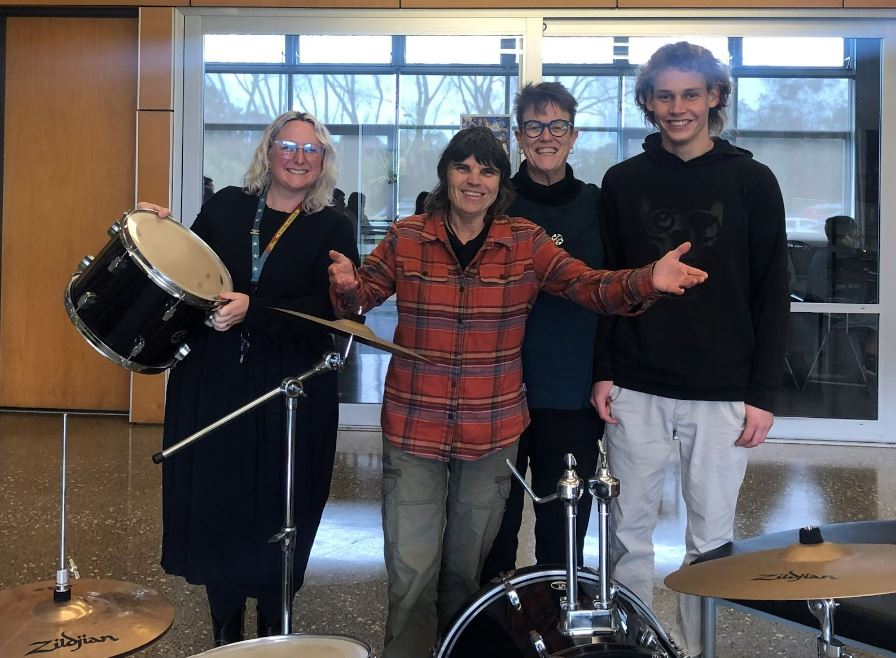 Jazz Band and Chamber group
What a great pleasure it was to see and hear our Jazz Band at the Auckland School Jazz Band Competition held last weekend at the Pt Chev. RSA. Not many Jazz Bands can boast a line up of flute, clarinet, oboe, trombone and 2 saxophones along with the rhythm section!
All the best for the KBB Band and Orchestra Festival this week. This will be at St Mary's Parnell. Chamber group Tuesday 8th, 2pm session. Jazz Band Wednesday 9th, 6:30 pm session.
Senior Classes
There is a flurry of performing and composing going on as our seniors push to complete their course work. It is wonderful to hear and see such musicianship and creativity.
If whānau have any questions about their senior music students, do please be in touch with their teacher – 
Carmel    wrightc@wsc.school.nz
Margaret  robertsonm@wsc.school.nz
Victoria     chellewv@wsc.school.nz
Noho ora mai,
Margaret Robertson