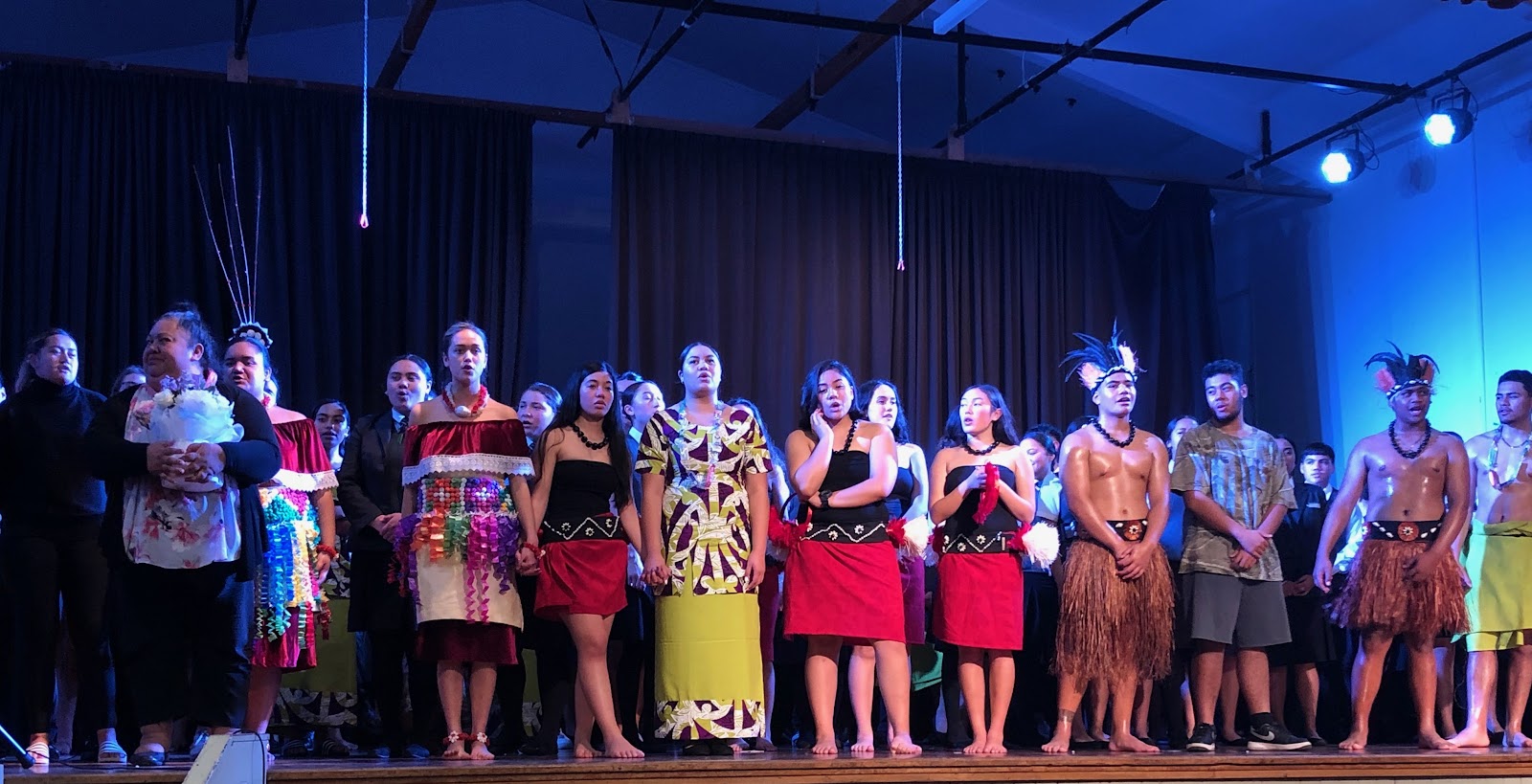 CALLING ALL PASIFIKA AIGA & WHĀNAU!
Kia Orana, Malo e lelei, Fakalofa lahi atu, Namaste, Bula and warm Pasifika greetings to all our aiga & whanau. Talofa lava. Malō le soifua. This comes with warm Pasifika greetings as I write this on a cold 3 degrees morning! We warmly invite you to our key events in Term 3 and 4.
PO FIAFIA – Friday 25th August at 6pm in the WSC Gymnasium
We bring you back our much anticipated Po Fiafia (suspended due to Covid). This is our annual Cultural Extravaganza with performances from Ngā Puna O Waiōrea Kapa Haka, the Cook Island, Tongan, Niue and Samoan groups. We also have a line up of dancers from the Dance department and local student talent (see 2019 Po Fiafia photo). A must see event! Gold coin donation. Yummy hangi and other food for sale.
PASIFIKA PRIZE-GIVING: Friday 20th October 6pm – Term 4 Week 2
This is a wonderful family event to celebrate our Pasifika students from all levels. More information will be sent out to all whānau in Week 10 of this term.
PASIFIKA HUI/TALANOA
An email will be sent out shortly to invite all Pasifika aiga & whānau to a hui or talanoa around how we can best support your child's learning. This is also an opportunity to speak to key people who work with your child/children. We hope to see you all at our planned events.
Don't hesitate to email me if you have any questions at: tait@wsc.school.nz
God bless.
I le ava lava ma le fa'aaloalo,
Tupe Tai – Pasifika Liaison
[
Photo from Po Fiafia 2019
]