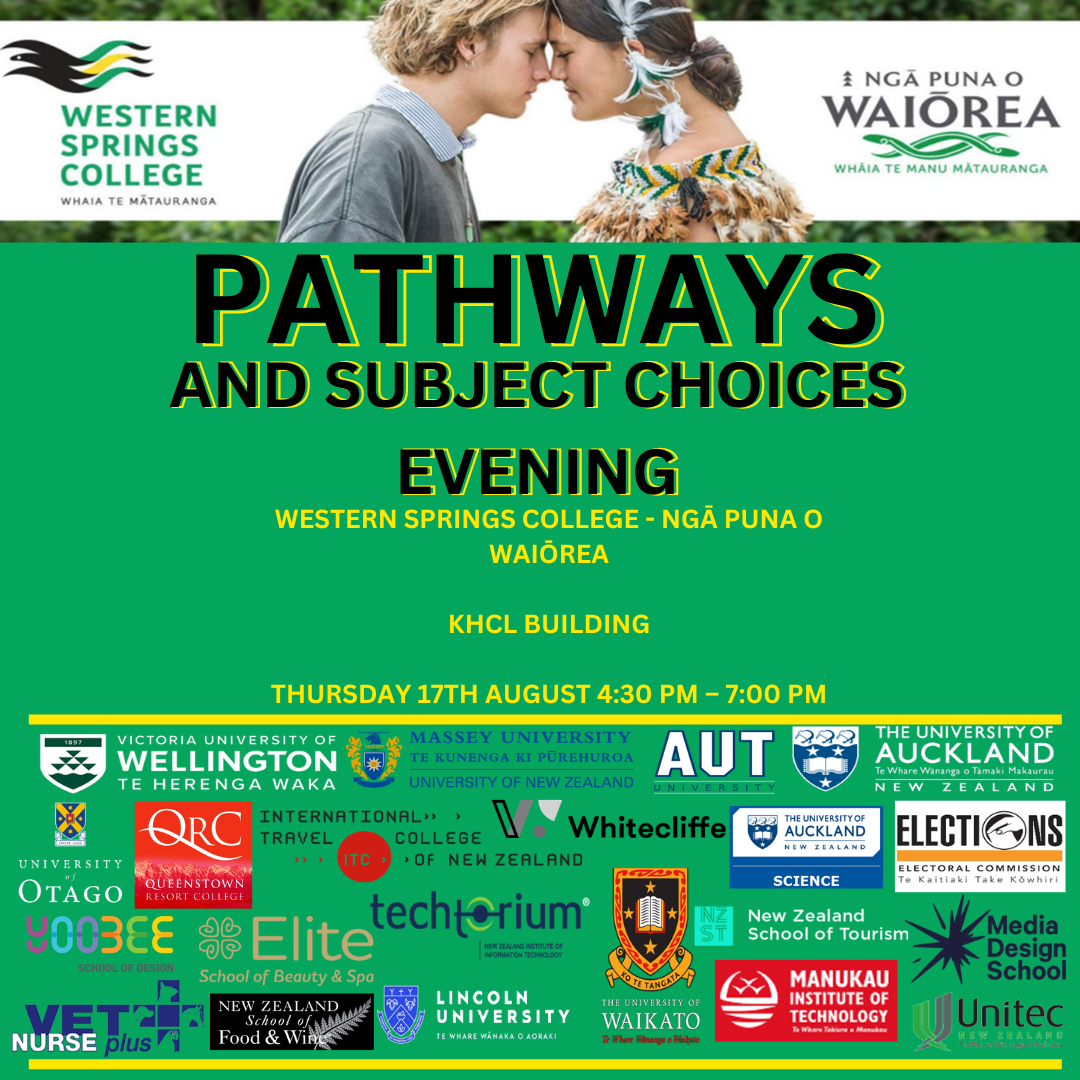 The Careers Department are hosting the Western Springs College-Ngā Puna o Waiōrea Pathways and Subject Choices Evening on Thursday, August 17th from 4:30pm to 7:00pm in KHCL.
The evening is aimed at whānau and students who are Year 10 and older, although all students are welcome to attend.
The poster shows the list of exhibitors and this year there will be a multitude of non-University and University exhibitors. Heads of Departments and staff will be available on stands to discuss their subjects' pathways and they progress through the year levels.
This event provides you with time for a personal kōrero about pathways for various careers & subject choices.