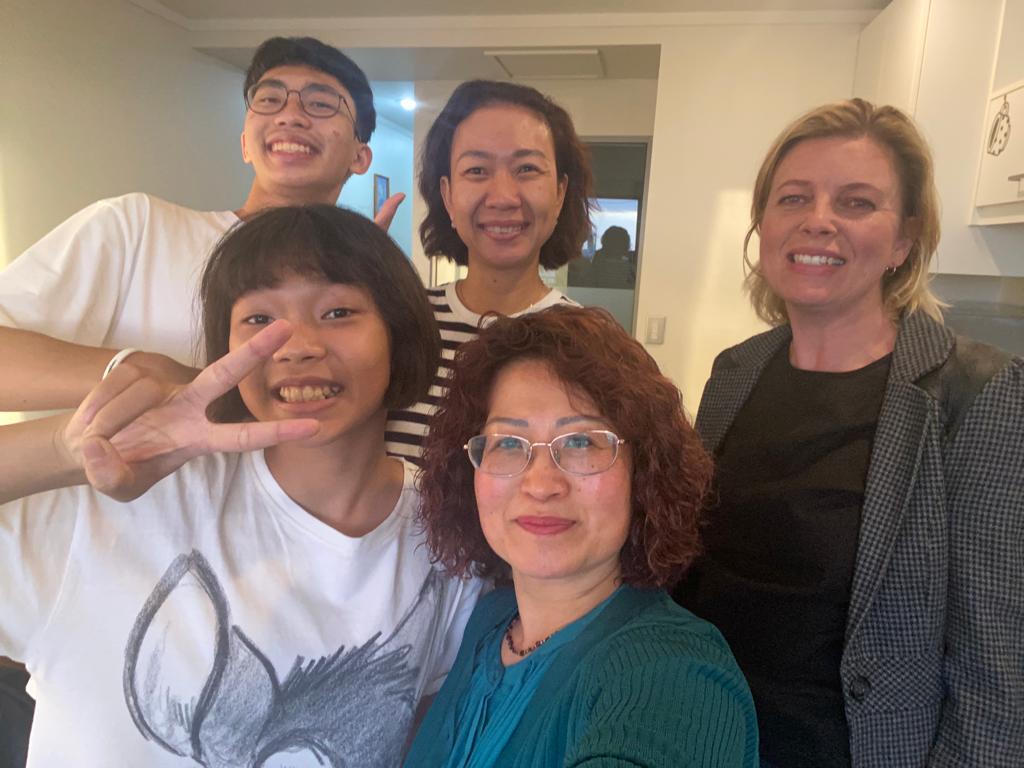 Special Programme for Term 3 and 4 new students
While the senior students were sitting the NCEA exams, our Term 3 and 4 senior new students were enjoying the four-week special programmes that were designed particularly for them. In the programmes, the students were not only focusing on improving their English and Maths skills but also learning about New Zealand and exploring their potentials by trying out a variety of subjects, such as Te Reo Maori, NZ food, NZ Music, NZ Social Studies and NZ Science as well as Art, Dance/Drama and Sports.  For example, in NZ Music, the students engaged with music from NZ, compared it with music from home and learned about traditional Maori music and instruments. They also learned and performed 'Pepeha' by Six60. In NZ Social Studies, the students learned about bicultural and multicultural New Zealand and the people who make up this unique country.
In the last satge of the programme, the international department held a lunch meeting where the students enjoyed lunch and were trained about the rules and procedures for a safe summer holiday in NZ and what to do in case of an emergency situation.
Student Stories – the Vietnamese siblings, Kien Tran and An Tran, joined Western Springs College in Term 4. They came to Auckland with their mother and live together in the City. Here are their stories.
Kien Tran (Brother, Year 10)
I decided to come to NZ because I heard NZ was safer than other English speaking countries and there were less Vietnamese students at school. My agent recommended Western Springs College as the school offers a wide range of subjects.  When I first arrived in Auckland at Western Springs College, I was confused being surrounded by English speaking people. It is hard to talk to someone in English and do my homework in English. But I feel my English skills have improved.
An Tran (Sister, Year 9)
I chose to come to Western Springs College because the school had better reviews on Google than other schools and seemed to have a spacious campus. When I arrived here, I thought the school looked better than I had seen online. What I like about Western Springs College is the teachers here. They are kind and nice, and listen to the students.  I find it difficult to communicate in English. Talking to my classmates is difficult as they talk fast. But I have made some local friends and I think my speaking skills have progressed for the last month.