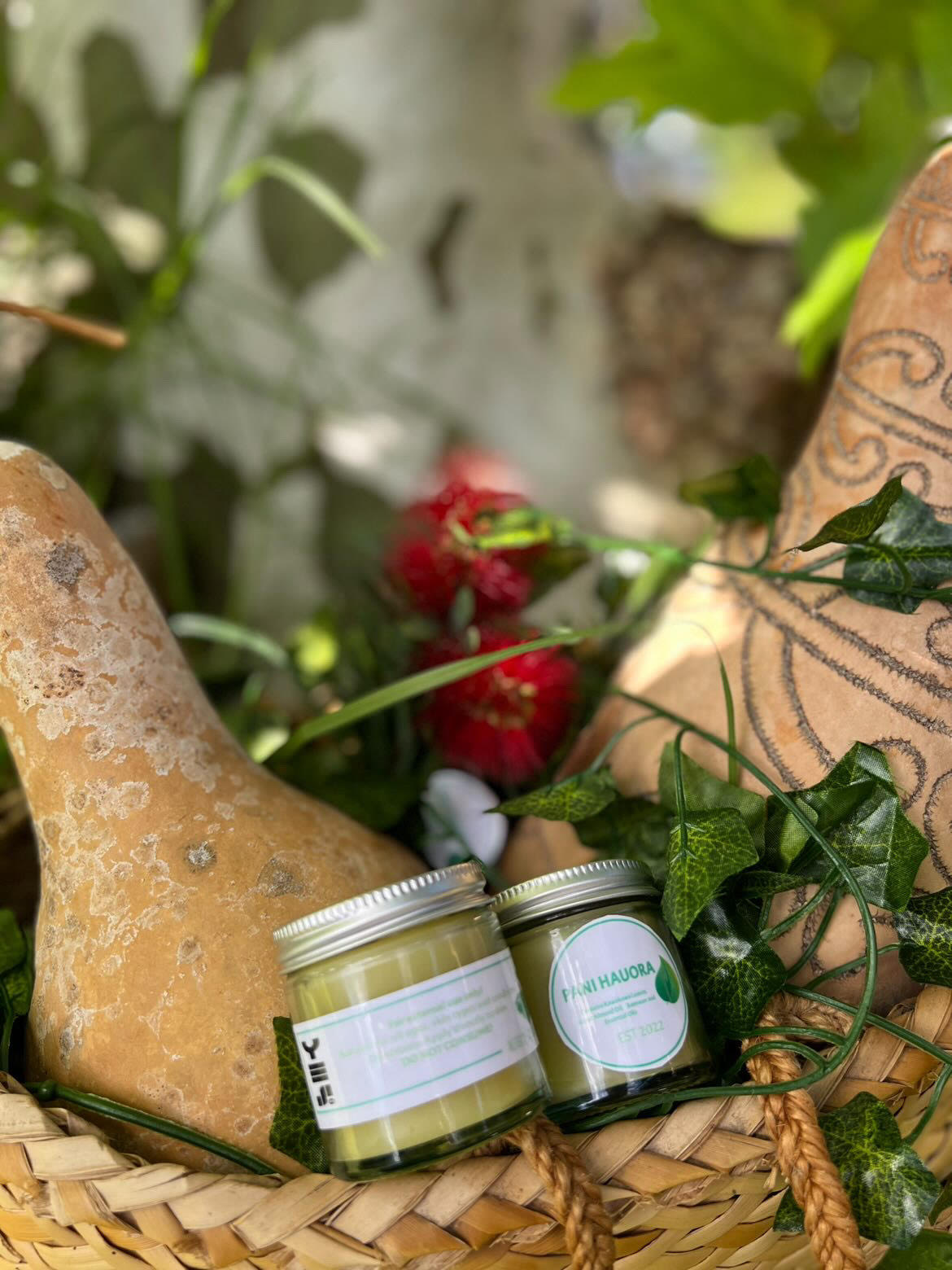 Is your skin irritable, dry and not feeling 100%? Are you looking for a natural remedy to soothe and help your skin? Well, we have a product for you.
Pani Hauora is a Year 13 Business Studies, Young Enterprise Scheme (YES) business filled with kōtiro from Waiorea and is a brand that supports and focused on natural remedies and the environment. Our product is a home-made natural balm created to soothe and help ailments, Kawakawa Balm, made from Kawakawa leaves that have properties found to aid skin inflammation. This is a great alternative to steroid creams filled with chemicals and harsh on the environment.
We have two sizes 30ml – $10 60ml – $15.
Contact us through our email: panihauora67@gmail.com, or our Instagram to find out what's going on @panihauora.