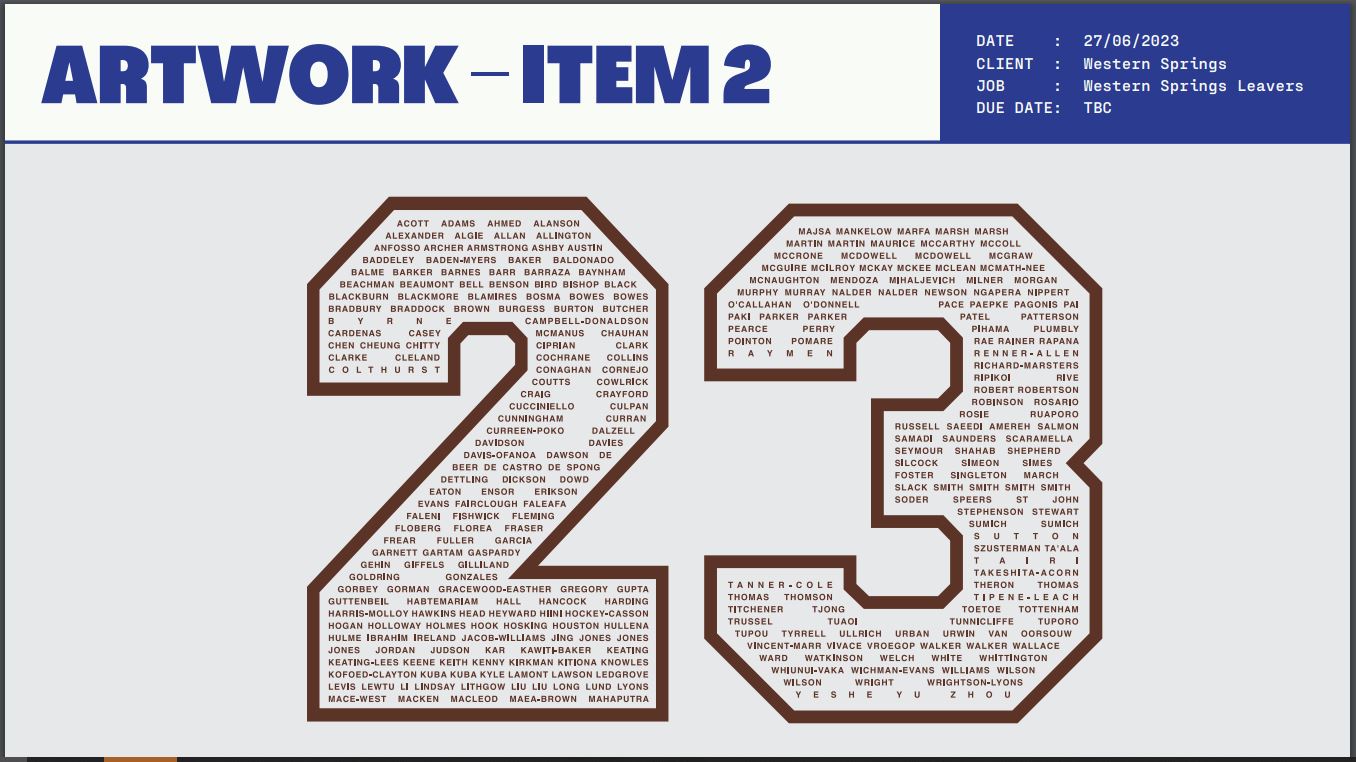 This year, our Y13s have a choice of hoodie and/or track pants.
Hoodies are $85 each and will have a large "23" with all the Y13 students' surnames printed in it and you can choose to personalise it with your name (maximum 13 characters).
Hoodies come in either Ecru (Cream) with Dark Brown embroidery and screen printing OR Black with white embroidery and screen printing.
Track pants are $75 each and come in either Pine (Green) OR Grey with white screen printing.
Sizing samples are in Ms. Victor's office.
Payment either cash or eftpos at the office or by internet banking – ASB 12-3020-0333033-00 reference – name and gear.
DEADLINE to order and pay: Friday 18th August 2023. Order forms have been emailed several times to all Year 13 students, please check your inbox.