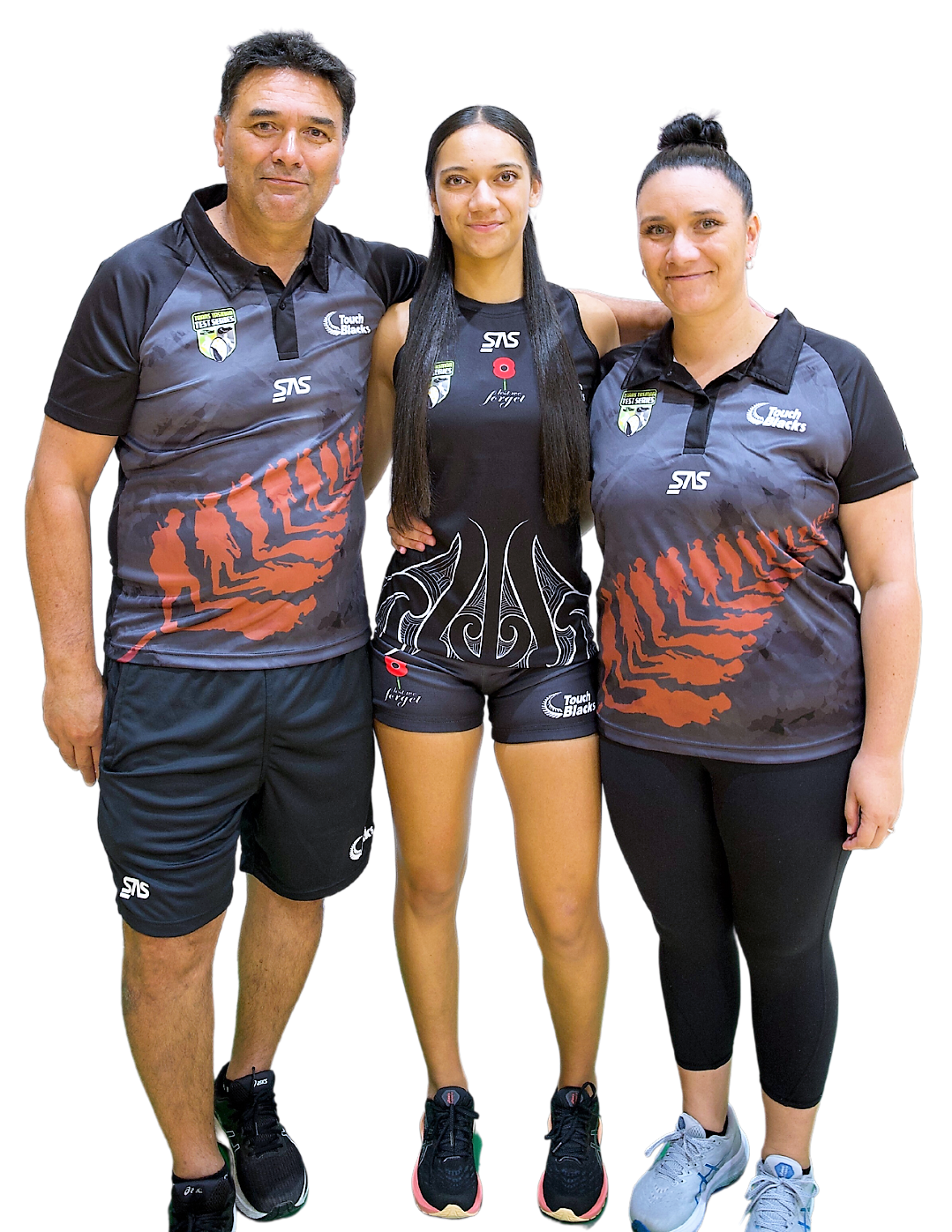 Peter McIntyre is the coaching lead for our New Zealand Open Women's Touch programme.  He is  joined by his daughter – Assistant Coach Le Toia Tainui-McIntyre and Assistant Coach Kim-Anaka Baillie. His granddaughter Skylah Tainui-Takerei (Year 12 – Ngā Puna o Waiōrea) now plays for the Touch Blacks Women's team. This is the first time in the history of NZ Touch that three generations have held three key positions in the game.   
Peter and his whānau have a life-long love of Touch and the three generations standing together is a wonderful reward for all the passion, commitment and mahi they have given to the game. 
Pete has 92 test caps for NZ and also represented the NZ 50 Men's team in Kuala Lumpur. La Toia has 27 test caps and was part of the winning team at the World Camps in 2019. Skylah debuted as a Touch Black Open Women's player in April at the Trans-Tasman series against Australia and Japan. Skylah has quickly established herself as a central player to the team. The next Touch World Cup is being held in England in 2024. We wish Pete's whānau and the team the very best of luck. 
Peter is the Director of Sport at Western Springs College-Ngā Puna o Waiōrea and has been supporting and inspiring youth into sport here at Springs-Waiōrea for 24 years! Springs-Waiōrea currently offers 27 sports to students within our school.