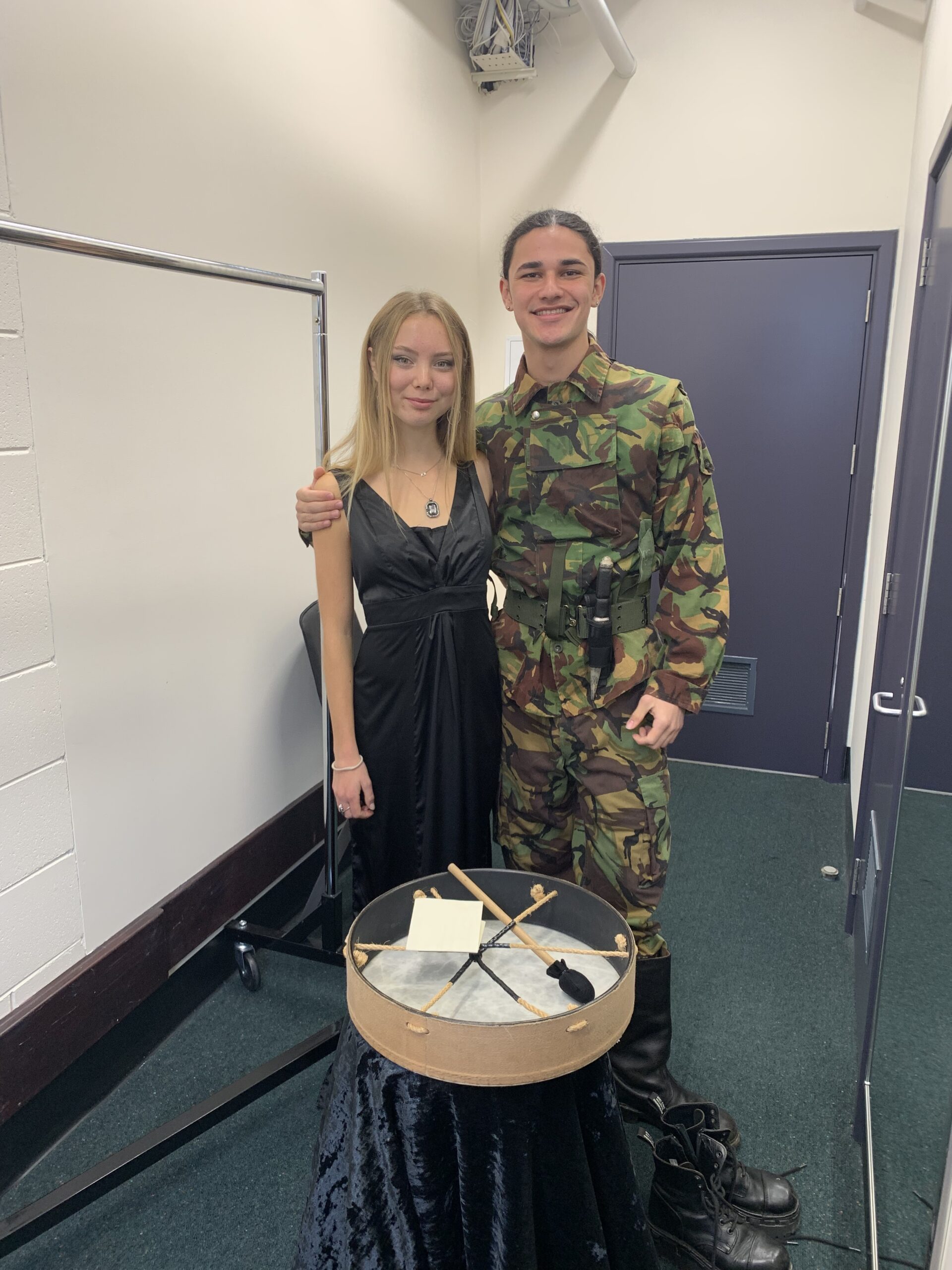 We are proud to announce the outstanding achievements of two talented students from our kura who recently captivated audiences and garnered accolades at the prestigious Shakespeare Globe Centre New Zealand University of Otago Sheilah Winn National Shakespeare Festival 2023. The event, held this year at the St James Theatre in Wellington, showcased the remarkable talent and dedication of young actors from 48 schools across the country. Our very own Elly Mae Lawson (Western Springs College) and Billy McCarthy (Ngā Puna o Waiōrea) left an indelible mark on the festival with their exceptional performance of a scene from Shakespeare's timeless tragedy, Macbeth.
The duo's portrayal of Macbeth and Lady Macbeth was described by judges as "powerful and magnetic". With their passion, skill, and deep understanding of the complex characters, they breathed new life into the iconic roles. Their commanding stage presence and impeccable delivery of Shakespearean verse transported the audience into the dark and treacherous world of ambition and moral downfall, securing five of the top prizes for Western Springs College-Ngā Puna o Waiōrea, including:

Best Understanding of Sound and Silence Award
The Two Actors Who Showed the Strongest and Most Truthful Connection between them Award
Outstanding Presentation from of a Tragedy Award
Outstanding Individual Tragedy Role Award (Elly Mae Lawson)
Outstanding Performer Award (Billy McCarthy).
They won't find out until later this month if they have been selected to attend the National Shakespeare Schools Production (alongside Eve Galbraith, who secured direct entry at the regional competition), and be in the running to perform at the Globe Theatre in London. WSCW Alumnus Nina Sommerville (2022) will be attending the Globe later this year to perform.
Months of intensive rehearsals and unwavering commitment paid off as Elly Mae and Billy navigated the intricate emotions and motivations of their characters with nuance and precision. Their deep exploration of Macbeth's descent into madness and Lady Macbeth's relentless ambition left the audience spellbound, earning them the judges favor and resounding applause.
The success of our students is not only a testament to their talent but also to the dedication and guidance provided by our Drama department. Their expertise and unwavering support have nurtured these budding thespians, enabling them to reach their full potential with this work and achieve such remarkable success on a national stage.
As a school, we take great pride in fostering a vibrant creative environment that encourages our students to explore their talents and pursue their dreams. The success of Billy and Elly Mae serves as an inspiration to their peers, motivating them to pursue their passions with the same determination and perseverance.
We extend our heartfelt congratulations to Billy and Elly Mae for their extraordinary achievement at the Sheilah Winn Shakespeare Festival. They have not only made our school proud but have also left an indelible mark on the 2023 competition. We look forward to witnessing their continued success and applauding their future endeavors.
See the link here for more official photographs taken at the Festival.