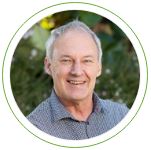 The current industrial action in support of better pay and conditions for teachers is top of mind across the secondary education sector at the moment, none more so than among parents of high school students – especially those aiming for NCEA qualifications this year!
One particular area of concern is parents wanting to know what their children should be doing on their rostered home days.  I have responded by noting that as a BYOD school, all of our work is posted on Google Classroom and students are readily able to access their work (and their teachers actually) through this site.  I have reminded parents that this was the case during Covid lockdowns too.
The other thing that parents can do to help their children with their work (and what said children are supposed to be doing during days' rostered home!) is to register as a 'guardian'.  Some of you may remember the video put together by one of our staff during Covid lockdowns to help parents become guardians.  The link to that video is here: https://youtu.be/DIRkmQLDji4
I have also advised parents who have contacted me to lobby their local MP if they want to try to get this impasse/breakdown of negotiations sorted.  If you live in the Mt Albert electorate, Helen White is your MP (Helen.White@parliament.govt.nz) and if you are in Auckland Central, Chloe Swarbrick is your MP (Chloe.Swarbrick@parliament.govt.nz).
One more word from me.  I know, and as parents you probably do too, that if I get a resignation of a highly qualified teacher in Mathematics, Physics, Chemistry, Technology, Drama, etc, I have got a really difficult job ahead of me to replace that person.  I tell you folks – people right know are not exactly lining up at the door to take on this wonderful career.  Why not? – pay most certainly, but also the conditions they work under – challenging students, compliance matters, assessment loads the list goes on and on.  We're lucky at Springs/Waiōrea.  It's a great place to work and few people leave.  We attract wonderful teachers here – but every year it is getting harder and harder to staff for our needs as the roll expands.  Fixing this situation lands at the door of the Minister of Education Jan Tinetti (Jan.Tinetti@parliament.govt.nz) and the two Associate Ministers of Education, Kelvin Davis (Kelvin.Davis@parliament.govt.nz) and Jo Luxton (Jo-Ann.Luxton@parliament.govt.nz) and the MPs empowered to make change.
Regards,
Ivan Davis
Principal