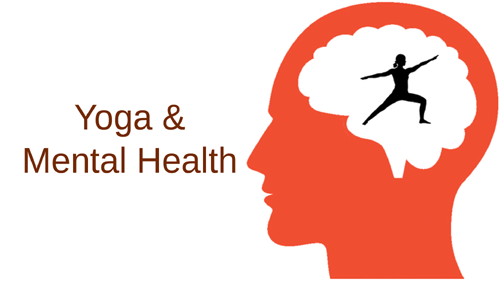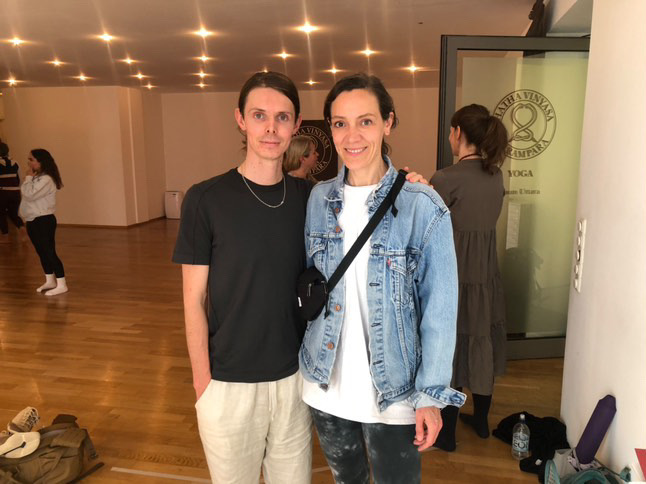 [Photo credit: Andrew Raba – Meeting with German School Teachers in Mainz to talk about Yoga Education in Schools]
Over the month of May, I traveled to Europe as a guest speaker on the topic of youth mental health and yoga. The trip took in England, Germany, Crete and Holland. I'd been invited to present on the success of yoga here at Springs and other schools around Auckland as a serious intervention into the mental health crisis among our young people. Because young people all over the world are struggling, European educators were keen to hear about the practice.
First off, I traveled to a yoga conference in Mainz, Germany where I connected with parents, school teachers, yoga teachers, youth counsellors, and University Professors. We shared our experiences and I and showed them how to bring a simple breathing practice into their work. I then flew to England to present to the staff and parents at a school in Northampton.
[Photo credit: Andrew Raba – School Teachers learning yoga in England]
Thirdly, I delivered a keynote speech at a yoga conference on Crete where over 40 people had gathered, all of whom had an interest in youth mental health and education. And finally, I went to Holland where I spoke about teaching yoga to neuro-diverse teens and younger children as a way to de-stress and increase body awareness. Over the summer, I formalised this work by creating the Yoga Education in Schools Charitable Trust, which runs workshops in schools around the country. Read more about it here: www.yogainschools.org.nz
It was really inspiring how enthusiastic European educators were when they heard about what was happening here at our school. I made so many contacts and the program is now being translated into German and Spanish. Watch this space for future developments!
A big thank you to Springs for supporting this to flourish in the world.
Andrew Raba
Librarian (Yoga Teacher)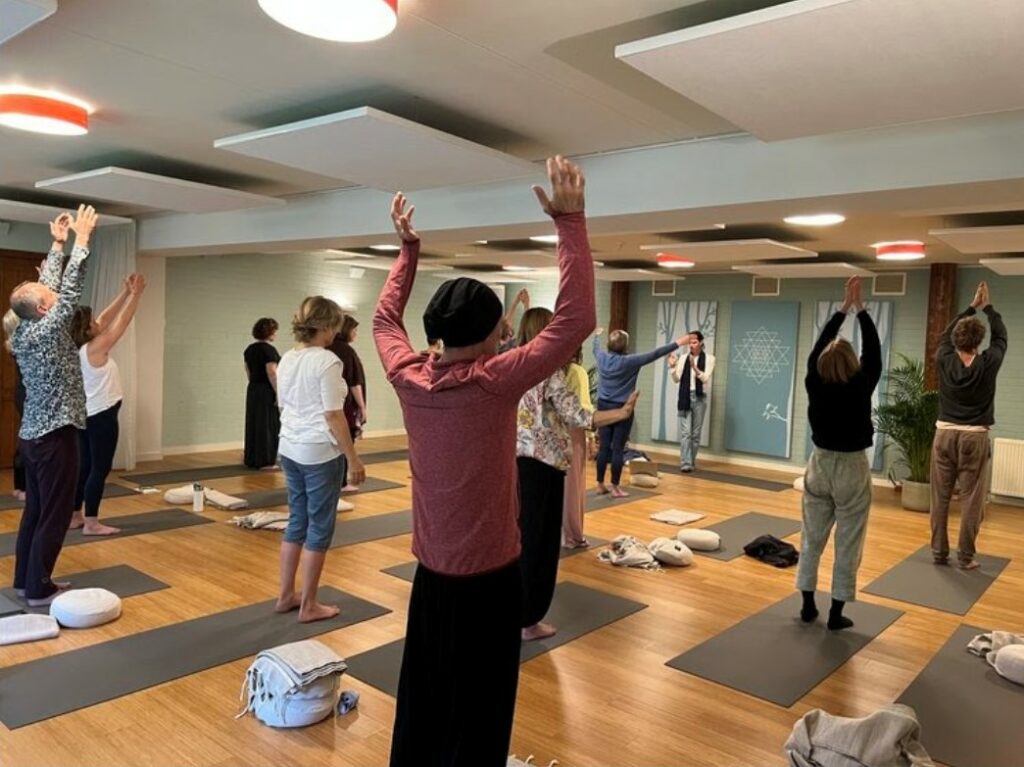 [Photo credit: Andrew Raba – Sharing an example practice from the Yoga Education in Schools Programme at the Land of Now in the Netherlands last month]