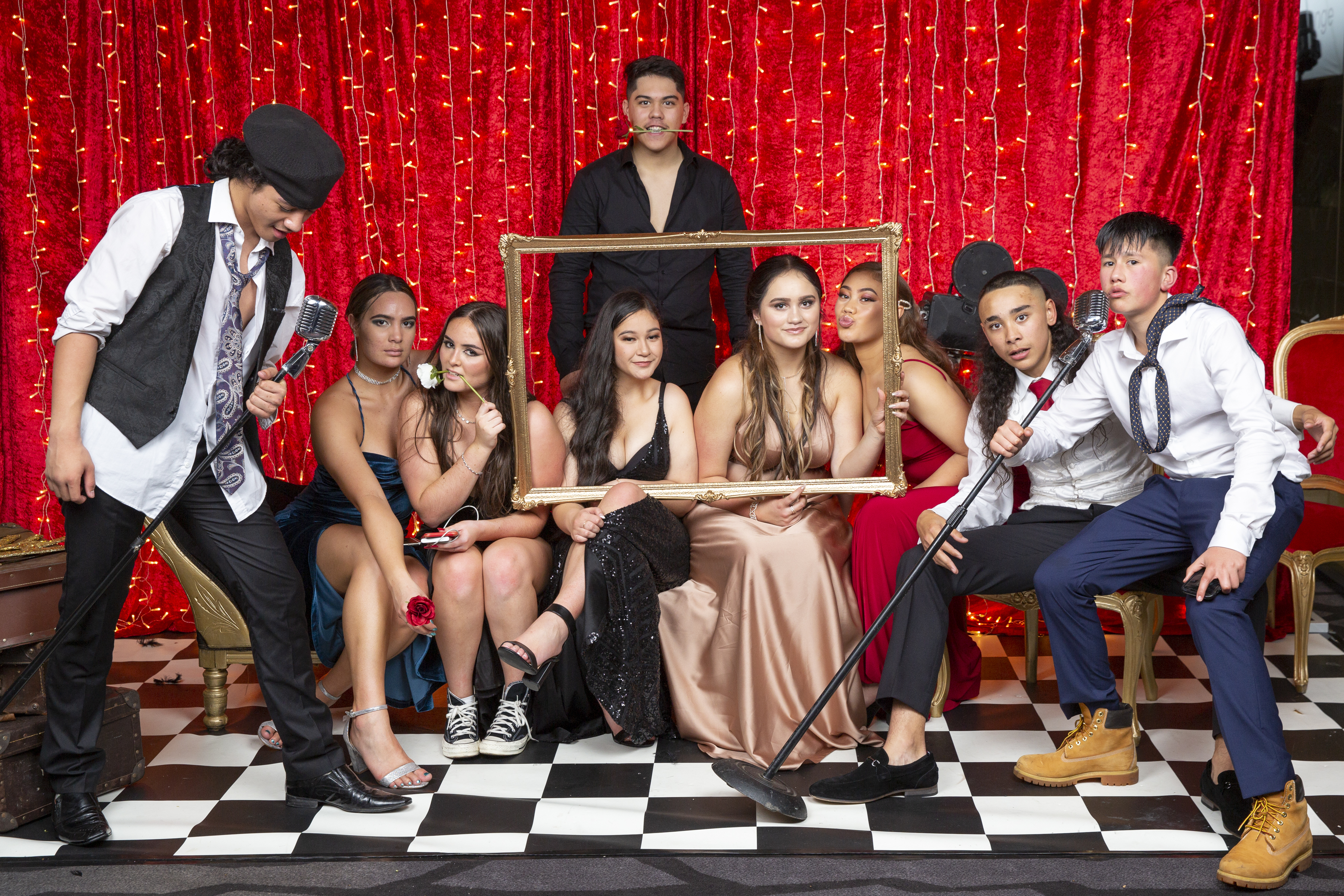 First school ball since lockdown in Eden Park and we kicked the season off with a hiss and a roar! All the students looked stunning and in true Springs/Waiōrea (WSCW) fashion some students creatively interpreted the theme in the way they dressed. The 1920s theme saw the lads in their 'peaky blinders' style suspenders and cheese cutter hats, and the ladies in furs and sequins. High heels were replaced with white sneakers – a practical accessory for sparkly dresses, and there was more guyliner than a Kiss concert! The ball room had a fairylight tunnel entrance and sparkly fairylights over the dance floor thanks to La Lumiere – the lighting company that generously complemented the school with the fairy lights and labour to put them up and take them down later. Thanks also to Pacific Linen for their generosity for the fabulous black & white striped runners.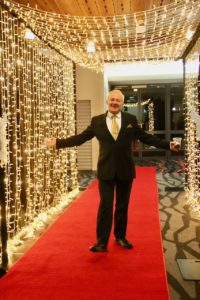 The rest of the ballroom was tastefully decorated according to our theme for this year – 1920s – by our very own staff member Asha Vaidya. The venue was covered in black and red feathers, giant martini glasses, Gatsby girls, feather boas, playing cards, casino coins and blingery. After this pesky Covid thing threatening the chance of even having a 2020 Ball, our Events portfolio leaders, Theo McIntosh, Greer Finlayson, Ashley Jacobsen-Pepere and Solomon McDowell supported by other portfolio leaders and a team of teachers (Rowena Shirtliff, Asia Kennedy and Gerry Victor) legendarily pulled everything together in only a few short weeks, and provided a memorable experience that our students will cherish for their last years at high school.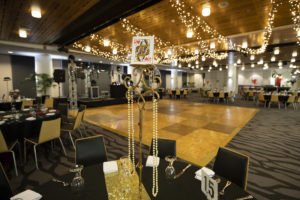 The dance floor was crowded all night long as our students danced the night away.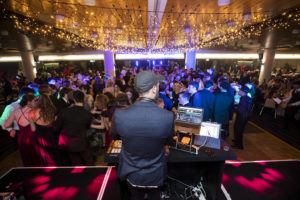 At one point during the night, we were thoroughly entertained by Hannah Tayeb's dulcet tones serenading the couples' slow dances.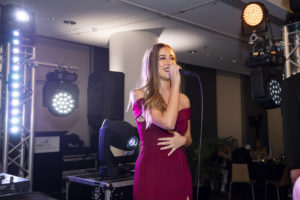 There was something for everyone from a jazz singing duo at the entrance, to dancing, to various photobooths and backdrops, to giant outdoor games. All fuelled by a delicious buffet dinner, roaming ice creams and a donut wall. It was a fabulous night and so great to see our students having a great time. WSCW School Balls have earned a reputation as being the one to beat, and this year certainly did not disappoint!