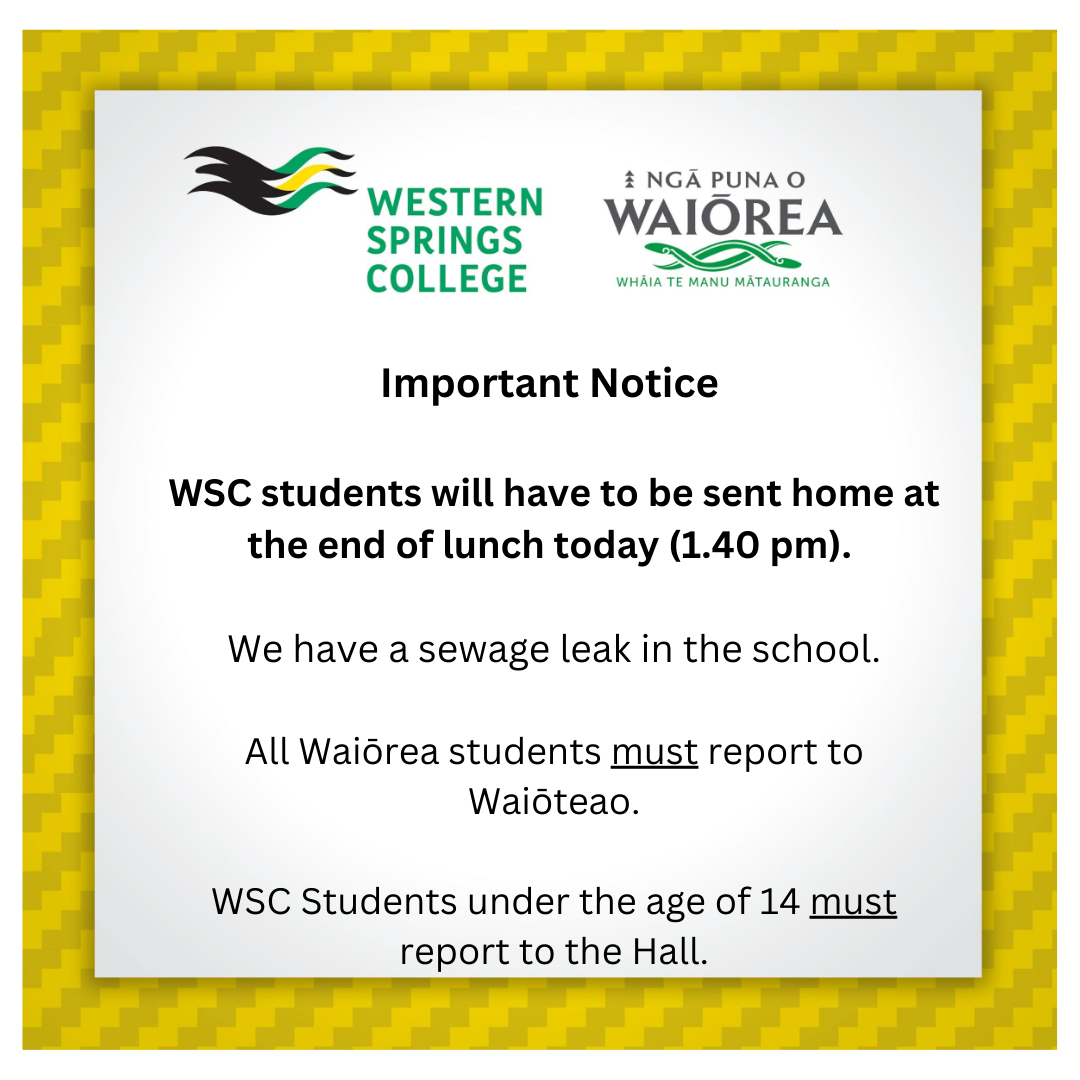 Unfortunately, Western Springs College students have been sent home at the end of lunch today (1.40 pm) due to a major sewage leak in the school, which has consequently created a health hazard for all occupants of the main building.
All Ngā Puna o Waiōrea students must report to Waiōteao.
WSC students under the age of 14 years must report to the Hall.
Parents/whānau – please keep an eye on your emails for updates.