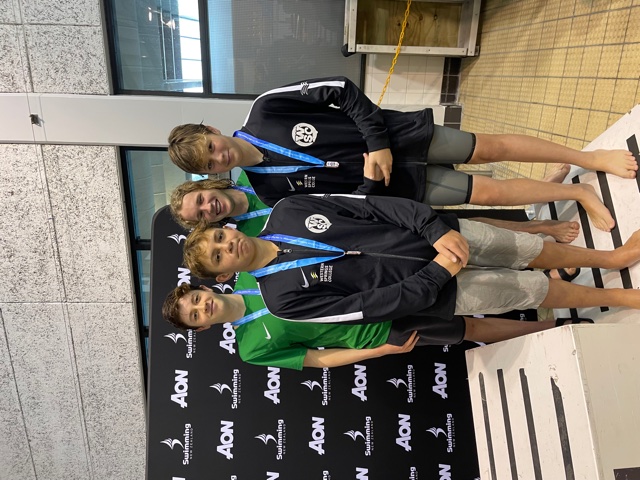 Swimming – North Island Secondary Schools' Championships
The Western Springs Swim Team of Tess Whineray, Nauatea Crosswell, Hereata Crosswell, Abigail Sharp, Tom Kenny, Sam Kenny, Tobias Beaumont, Jasper Stevenson and Koen Dettling took 10 medals at the North Island Secondary School Champs in Wellington over the weekend of 12-13 June.
Tess Whineray took Gold in the 16 Year old girls' 100m backstroke and 100m freestyle and Silver in the 200m Freestyle, 100m Individual Medley and the 50 Backstroke. She also won the 16 and over girls' Skins event.  
The Skins is a random medley knockout where ten swimmers start the event and swim one fifty metre race of whichever stroke gets drawn from the hat.  The two slowest are knocked out and the remaining swimmers swim the next randomly selected stroke until there are only two left.  Tess survived backstroke, breaststroke, freestyle and backstroke to win in the last race which was also backstroke!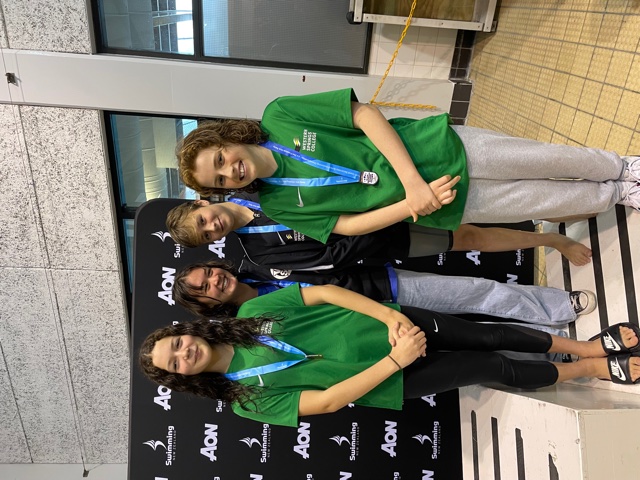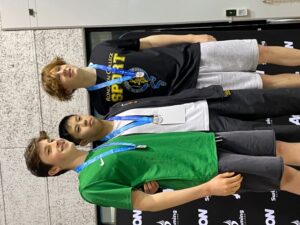 Sam Kenny was fourth in the 13-15 year boys' Skins. Sam swam freestyle then three backstrokes in a row. Sam Kenny also won Silver in the 100m Butterfly and Bronze in the 100m Breastroke. 
Tobias Beaumont won Bronze in the 13-15 year boys' 50m breastroke.
The junior boys freestyle medley team won the Bronze medal.  The team was Tobias Beaumont, Koen Dettling, Jasper Stevenson and Sam Kenny.
And the junior mixed relay team of Abigail Sharp, Jasper Stevenson, Tom Kenny and Hereata Crosswell also won the Bronze medal in their event.
Many thanks to Sandra Thomas (Tess's mum) for managing and organising the team and to their coach Sandra Burrows.