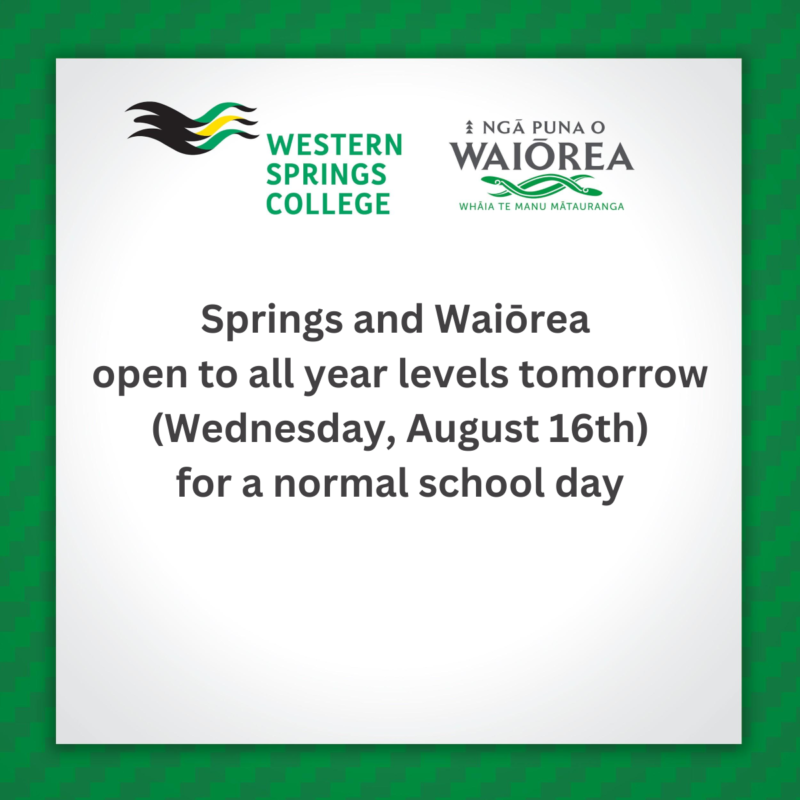 Need to know:
Springs and Waiōrea will be open to all year levels tomorrow (Wednesday, August 16th).
Business as usual.
Details:
Sewage contamination treated overnight by Contaminated Site Solutions.
Contaminated carpet removed and destroyed.
Sewer blockage cleared by water jetting.
Affected area cordoned off until remediation and testing completed.
Ongoing investigation by architects and construction contractors to avoid recurrence of the blockage problem.
Carpet replacement to be scheduled with suppliers/installers.  In the meantime, bare concrete floors in affected areas.
Acknowledgement
Thank you for the kind messages sent yesterday.  Transitioning back to on-line learning (albeit for just one day) has not been the plan for 2023!
Regards,
Ivan Davis
Principal