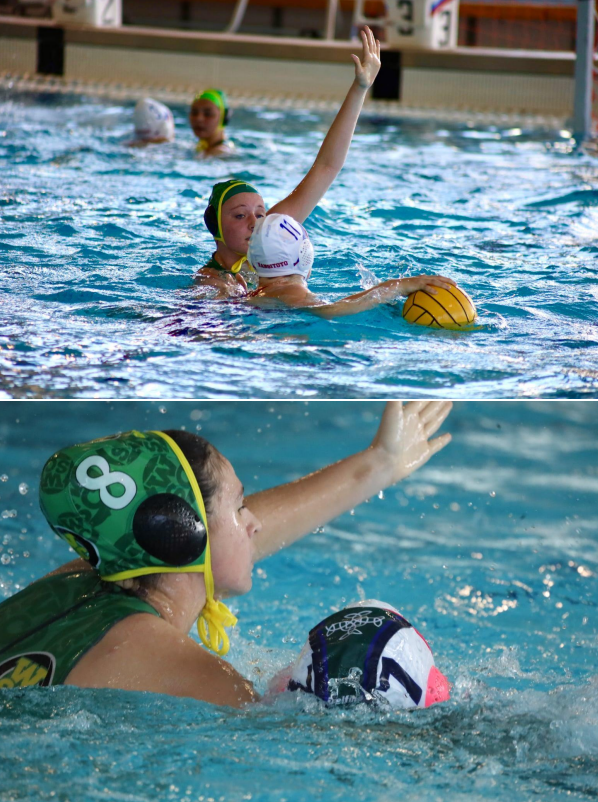 A huge CONGRATULATIONS to the WSC Girls Water Polo team who recently competed (26-29 March) in the North Island Secondary Schools (NISS) Division 1 (i.e top division) Championships – finishing with a 5th placing in the 5th/6th playoff at AUT Millennium.
We're so proud of this team's efforts to be amongst the top schools in the country, and many thanks on behalf of WSCW also go to the team management.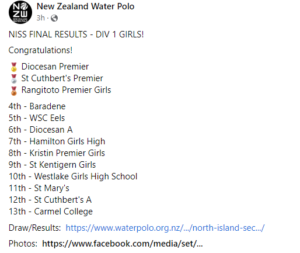 Check out some of these cool photos – love their WSC headgear!